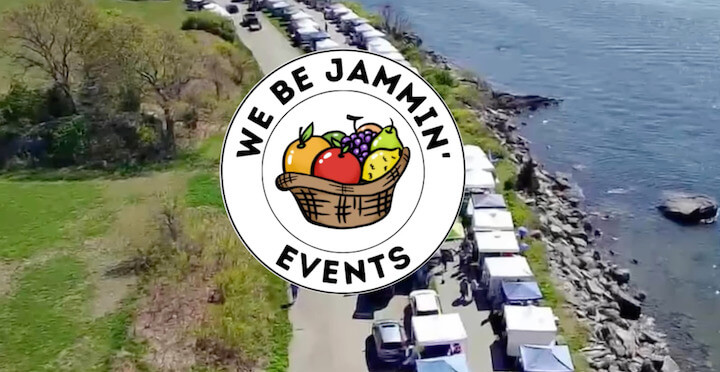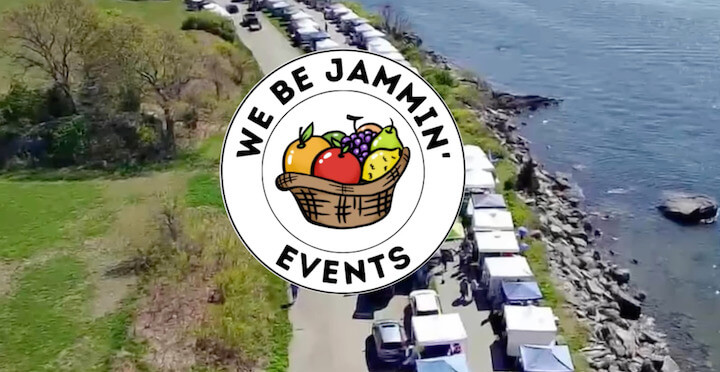 WARWICK, RI — Proof that success comes in all shapes, sizes and abilities, the folks at We Be Jammin have expanded from selling jams to hosting food truck and vendor events following humble Rhode Island Development Disabilities Council (RIDDC)– guided beginnings.
Jason Wood, a predominately non-verbal autistic entrepreneur, and his mother Debbie Wood, started We Be Jammin with the help of small business classes with the RIDDC via a Real Pathways grant.
Always focusing on what her son can do, instead of what he cannot do, Debbie was on the search for venues in which We Be Jammin could be featured. Finding none, she decided to she would start her own and now they produce more than 40 local, small business and craft vendor events, large scale expos and more each year throughout the state of Rhode Island. 
"We couldn't find an event that would let Jason in so I started our own," explains Debbie, in her upbeat manner. "For me our success is like a circle. This is a win, win for everyone. Our events get the community out and include everyone who wants to be a part of them."
She adds, "Anyone can write a check. And if that is what works for you that is great and amazing, but I wanted to create events and give back this way." 
Debbie donates all the vendor registration fees collected for the events back to community charities such as the local police department.  
'For me our success is like a circle. This is a win, win for everyone. Our events get the community out and include everyone who wants to be a part of them.'
"It's really exciting to see," said Sue Babin, RIDDC Special Projects Coordinator.
Babin said the business has created spaces where Jason is in the community, meeting and rubbing elbows with people and customers, which he wasn't doing before We Be Jamming got started.
One of the reasons getting Jason and his business out and about was so important to Debbie is because she wanted him to have the opportunity to interact with more people, especially first responders. A while back he was in a horrible car accident and when the first responders showed up, he completely shut down. She explained that this is a nightmare for anyone with a special needs child, because in an emergency situation, you need to know they will be OK.
"Now, since we have been doing these events and the first responders are at them, Jason feels much more comfortable around them and will actually seek them out to fist bump them," says Debbie, who is ecstatic about the growth her son has shown over the past few years, honing his people skills to the best of his abilities, as well as his money skills. "He is driven by saying hi to all the customers, thanking them by tipping his hat and fist bumping them. It has been great and as long as he loves it, I will keep doing it."
At the RIDDC, Babin connects entrepreneurs with disabilities with business development classes and other resources funded by a grant from the State Department of Labor and Training to help them start and grow their businesses. Debbie and Jason attended the in-person, six-class course offered by RIDDC,  taught by professionals in the field, for individuals looking to learn more about starting, owning, running and managing their own businesses.
Babin said Debbie and Jason took the advice to heart, partnering with local shops to sell We Be Jammin products, which now include more than 75 jams, BBQ sauces, marinades, salsas, salad dressings, and ketchups. They grew from an online market to a brick and mortar shop, then began selling at local shops. Now, the business has expanded to events that help support other small businesses.
"Which is terrific, to not only be able to support yourself but other small businesses," Babin said
"This is really full-circle," Debbie said, "The state has provided a lot of services for Jason and we are so grateful. This is a way to give back not only through the events but by raising money that we donate back into the community. It is a win-win for everyone. And Warwick is such a welcoming community to small businesses, it has been great."
In keeping with the program that first got Jason started on his entrepreneurial program, We Be Jammin events always welcome small businesses run by special needs individuals and offers them spaces at the events.
"Our events are great," says Debbie. "The big box stores don't need your money. Local, small businesses do. We have all kinds of vendors, food trucks, sweet treats and more."
Their next event, the Holiday Magic Marketplace will be held on Saturday, Dec. 9 from 10 a.m. to 3:30 p.m. at The Crowne Plaza Providence-Warwick Airport. The business is also a regular at the Small Business Saturday expo at Crowne Plaza, coming this Saturday.
For more information about We Be Jammin Events visit their website or follow them on their Facebook page.
This page is part of a series of sponsored content pieces for the Rhode Island Developmental Disabilities Council.