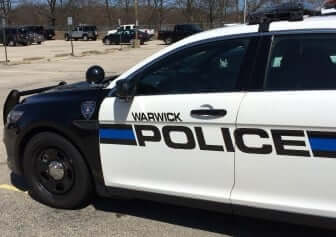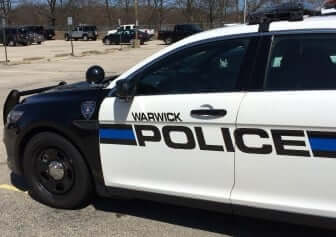 WARWICK, RI —Warwick Police arrested an inebriated 44-year-old man for attempted B&E sans pants after he tried breaking down the door of an Oakland Beach Avenue home April 9 at 1:11 a.m., dropping his pants in the process.
Officers and rescue personnel transported the man, Steven Carmody, 44, of 48 Plenty St., Warwick, RI, to Kent County Memorial Hospital for treatment of bleeding abrasions to his knees and hands, and later issued a warrant for his arrest for Felony Attempted Breaking and Entering, according to police records.
Officer Connor Bemis spotted Carmody on Plenty Street April 24 at 5:06 p.m. and arrested him on the warrant, transporting him to Warwick Police Headquarters, 99 Veterans Memorial Drive, where he was processed and scheduled for a court screening in Third District Court on the charge on July 24.
On the night of the attempted B&E sans pants, Warwick Police received a call from the homeowner, who reported a man was banging on their front door and had attempted to open the windows of the home.
Officer Katherina Athaide arrived at the scene with a fellow officer, finding Carmody sitting on the front steps of the building with his pants and underwear around his ankles. He told them he had been drinking with his friends, but couldn't remember how he had wound up at that home.
Carmody appeared disoriented and highly intoxicated, according to Athaide's report. When asked about why his hands and knees were bleeding, Carmody said he hadn't realized he was injured. When asked why his pants were down, Carmody did not answer. He made several unsuccessful attempts to pull his pants back up, according to the report.
Additional officers and a WFD Rescue crew arrived on the scene. The rescue personnel helped Carmody to stand. He was unsteady on his feet and his pants were still down at that point, according to Athaide's report.
The occupants of the house, who said they wanted to press charges, said Carmody had moaning and groaning as he banged on and ran into their front door. He also tried to open the window at their patio. At some point, he pulled down his pants and fell down the front porch steps where he was sitting when police found him, the occupants told Athaide. She noted the door had blood smears on it.