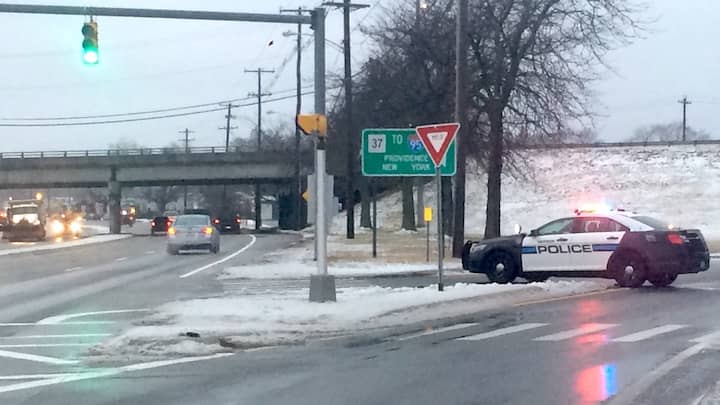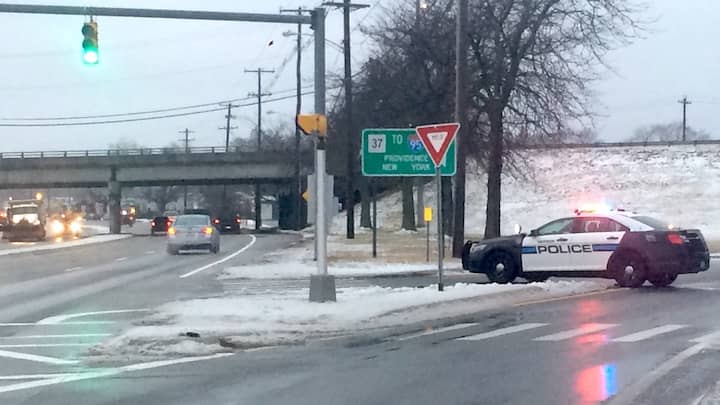 WARWICK, RI — Police, the RIDOT and emergency agencies reported several crashes on highways and local roads Sunday afternoon as temperatures fell quicker than expected, freezing rain-slicked roads, prompting the closing of Rte. 37 at about 4 p.m.
Warwick Police cruisers blocked both on-ramps to the highway between Warwick and Cranston, and Cranston Police issued a statement advising motorists the slick conditions and multiple recent crashes had prompted officials to close the route.
Cranston Police reported they had closed many roads, including Rte, 37, with state assistance, due to dangerous conditions and crashes. Emergencies were being prioritized as of 4:45 p.m., Cranston Police reported, until police and fire personnel could clear up crashes and stranded vehicles being reported.
"Although we cannot order people off the roads, we ask that if motorists do not have to travel to please stay off the roads as our Department of Public Works crews work to treat the icy conditions," Cranston Police advised in a statement to media.
Warwick's Emergency Management Agency also warned people to stay off the roads.
"Multiple accidents coming in across city and interstate. Do not drive or go out unless it's an emergency. Road conditions are dangerous with ice," Warwick's EMA warned on its Twitter feed.
Earlier in the day, the agency warned people to avoid the roads due to the forecasted icy conditions.