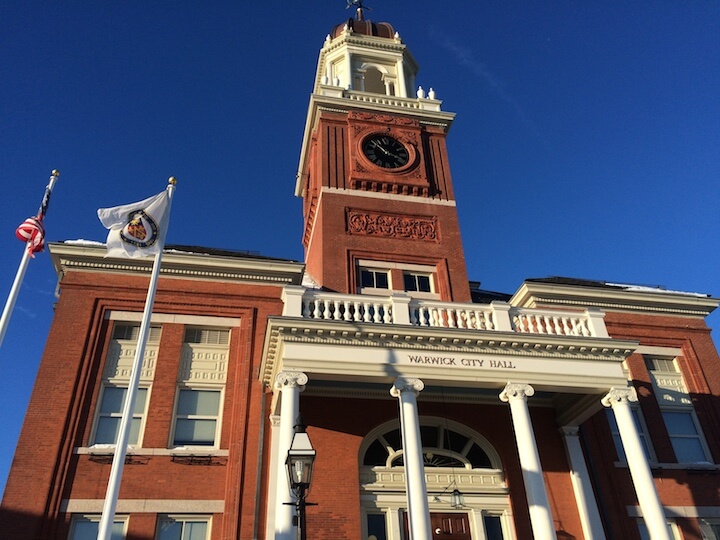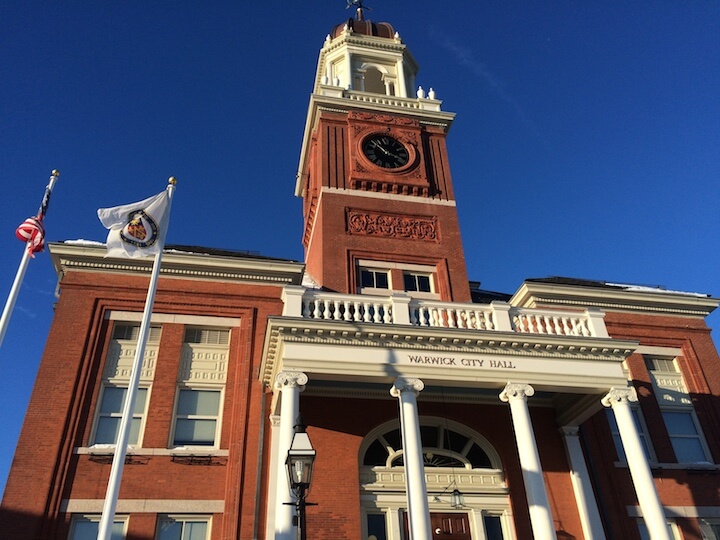 WARWICK, RI — Repairs at the ice arena and McDermott Pool were under discussion at Monday night's Warwick City Council Finance Committee meeting with one put on hold and the other ready to be approved. 
Christy Moretti, DPW office manager, along with DPW Director Eric Earls came before the Finance Committee Monday night asking for an increase in funding for both projects. 
Moretti asked the board to increase the bid package allocation of $122,000 to $167,000 for outstanding invoices and potential upcoming HVAC maintenance and repairs at the ice rink. 
The $30,000 in outstanding invoices turned into a lengthy discussion as Councilman Edgar Ladouceur questioned why they weren't paid, whether or not the work was done and who is overseeing the work. Moretti told council members the invoices were from November. 
Because the board wouldn't be voting due to an error in scheduling the twice-monthly City Council Meeting, Ladouceur said he would like to see the $30,000 in invoices under discussion. 
"I think that's a reasonable request to want to do our due diligence to see what they are because my constituents call me and want me to stand tall for what I'm voting on," he said. "I want to be able to say, 'Yes I saw it, it made sense,' … I'm not disputing the need to get these things done. I'm not suggesting or insinuating I'm not going to support paying bills I just want to know what are the bills I'm paying and I think that's a fair request."
Ladouceur also questioned if anyone was overseeing NorthStar Refrigeration, the company doing the work at the rink. He also asked who would be supervising them moving forward to ensure they have the proper permits and that the electricians working on the equipment are licensed in Rhode Island. "I don't want to to see electricians licensed in Massachusetts," he said. "Who is going to be overseeing them here to make sure they pull permits required and are properly licensed?" NorthStar Refrigeration is based in Plymouth, Massachusetts. 
Oversight of the project is moving back to the Department of Public Works, Earls told the council Monday night. "Public Works is certainly more capable," he said. "We have better resources to manage a facility like the rink, similarly with the pool than Parks and Rec. does. We are working on transitioning back under the public works' umbrella and that being said it would be our building maintenance crew overseeing this work."
The building maintenance division of the Department of Public Works will oversee any future work at any facility — pool, rink, the Cooper building and any other facilities the city owns and maintains, Earls added. 
Councilman Timothy Howe told Ladouceur he didn't think his request was unreasonable and that since the items weren't being voted on Monday night they did have the flexibility to get the information before approving. But he did express his concern for getting the rink maintained, reminding the council it is revenue generating and that maintenance has previously been ignored. "With that said I do want to say I know members of the committee made the phone call and I'm not questioning what you've done and answering constituents, but the phone calls were made and this is revenue-generating," he said. 
"You can't deny it's been ignored for the past five to 10 years," he added. "It has to be taken care of and open these places because they are revenue-generating and they are staples of the community. So we have to get them fixed. So I want to commend DPW for moving this forward and getting it done and I'm hoping we are doing our due diligence. 
"The main thing is just getting them done and open them up as we move onto a post COVID society and people are going to be ready to use those,"  Howe said. 
McDermott Pool Repairs
While they put on hold the request for additional funding for HVAC repairs at the ice rink, the Finance Committee did move favorable action on a request from the DPW to an additional $30,000 for repairs for McDermott Pool. 
Moretti told members that as they get more into what's going on at the pool and the repairs being made, they are making their best effort to have the funds available to get the facility up and running and open again. In particular, fixing a broken pump that circulates heat throughout the building. Work began on McDermott Pool earlier this year. 
"We have one job we need a purchase order for that exceeded the cap," Moretti said. "It's been on hold until we could present it to the council. To get that repair and whatever else happens – we've had quite a bit of unexpected expenses." 
The piece that was over the cap goes toward circulating heat throughout the pool building, Earls told the committee, who added this item has less urgency. Two pumps circulate heat throughout the building but right now it's operating with one. The second one had to be removed so they had to purchase a new one.  
"There's a reason they created the redundancy," Earls said. "So if one goes down they still need heat in the building. It has to be taken care of but it will not keep the building from opening."
Earls also said in discussions between the DPW and the mayor's office, as far as work at the pool goes, if they are going to do it, they have to do it right so they aren't closing the pool a month after it opens because other issues come up. 
"I think what the mayor is doing and what you guys are planning is the best approach right now," Council President Stephen McAllister said. "Let's fix it. Let's get it all done because the last thing we want to do is finally get it open and two weeks later have to close because of something else. "