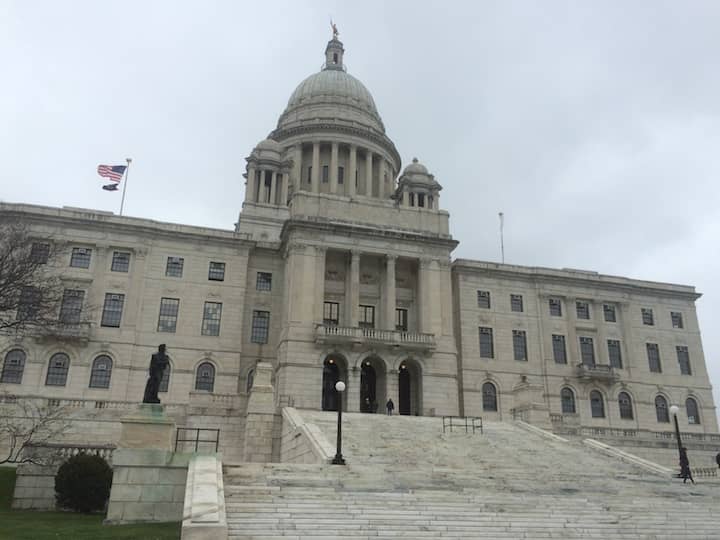 Editor's note: The following information was provided by the by the Legislative Press and Public Information Bureau.
STATE HOUSE — Last week, the House of Representatives today passed legislation introduced byRep. Joseph M. McNamara (D-Dist. 19, Warwick, Cranston) requiring driver's education courses to include lessons on what drivers should do if pulled over by a law enforcement officer.
The bill (2017-H 5055) would require driver's instruction courses and tests to include instruction and information on a driver's responsible conduct during a traffic stop.
"Anytime you're pulled over by a police officer, it can be very stressful, regardless of the reason," said Representative McNamara, chairman of the House Committee on Health, Education and Welfare. "Knowing the proper protocol of a traffic stop, including how to respond, act courteously and provide the proper information, will serve to make the traffic stop less difficult. I think it will protect both the driver and officer by avoiding a lot of problems. Law enforcement officers know what they want to see — window rolled down, hands on wheel, no sudden movements — new and young drivers would benefit by learning this as well."
The website driversed.com suggests that drivers always cooperate with police officers and follow their instructions. If you notice red lights flashing when you look in the rearview mirror, stop your vehicle as far out of the path of traffic as possible. Stay in your vehicle and if you are stopped at night, turn on the interior light. Good lighting assists communication. If you leave the vehicle, you subject yourself and the officer to danger from nearby traffic.
Keep your hands in plain view at all times, preferably on the steering wheel and refrain from making any sudden movements.
Wait for the officer to request your license, registration, and evidence of insurance.
Officers are trained to ask for identification first and provide an explanation of why you were stopped second. Provide the documents requested when prompted by the officer.
Failure to stop when instructed by the police can result in your arrest.
The legislation, which is cosponsored by Representatives Grace Diaz (D-Dist. 11, Providence), Gregg Amore (D-Dist. 65, East Providence), William W. O'Brien (D-Dist. 54, North Providence), and Mia Ackerman (D-Dist. 45, Cumberland, Lincoln), now moves to the Senate for consideration.