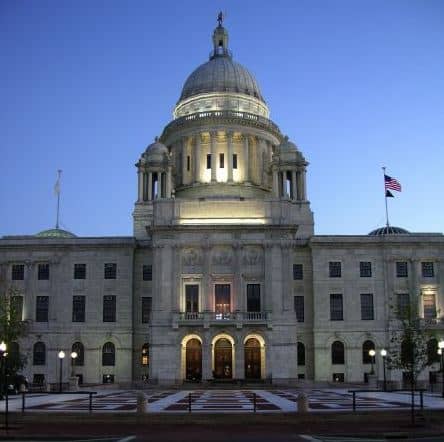 Editor's note: The following information was provided by the the Legislative Press and Public Information Bureau.
STATE HOUSE – The House approved legislation Wednesday sponsored by House Majority Leader K. Joseph Shekarchi to establish a free educational course for parents of students in driver's education classes.
Under the bill (2017-H 5457A), the course would be made available online and at various times and locations around the state, so parents or guardians will be aware of the laws concerning their teens' driver's licenses, and the content of driver's ed classes. Parental participation would be a requirement for the issuance of a graduated license for a driver under 18, although parents who have already taken the course within five years would not have to take it again to satisfy the requirement for their younger children.
Leader Shekarchi said the free course would be helpful in ensuring that teens' parents are well-informed about exactly what privileges and responsibilities come with each stage of Rhode Island's graduated licenses and the driver's education process.
"Graduated licenses didn't exist when most teens' parents learned to drive. When we were kids, teenagers could just go to driver's ed, get their permit, and get a full license the day they passed their road test, as soon as their 16th birthday if they planned it well. It's a much more complex system these days, with rules about when kids can be on the road and with whom. Parents need to know exactly what those rules are so they can be sure their young drivers are following them appropriately," said Leader Shekarchi (D-Dist. 23, Warwick).
The State Board of Education would be required to implement the law, and the Community College of Rhode Island would be responsible for approving course content. AAA has indicated it is interested in developing and providing the course at its own expense, which is allowed under the bill. Should AAA cease offering the course, and no other provider step forward to pick it up, the requirement for parents would cease.
If the law is enacted, it would take effect Jan. 1.
The bill will now go to the Senate, where Sen. Stephen R. Archambault (D-
Dist. 22, Smithfield, Johnston, North Providence) is sponsoring similar legislation (2017-S 0102). The House bill is cosponsored by Rep. Julie A. Casimiro (D-Dist. 31, North Kingstown, Exeter), Rep. Anastasia P. Williams (D-Dist. 9, Providence), Rep. Camille Vella-Wilkinson (D-Dist. 21, Warwick) and Rep. Joseph J. Solomon Jr. (D-Dist. 22, Warwick).