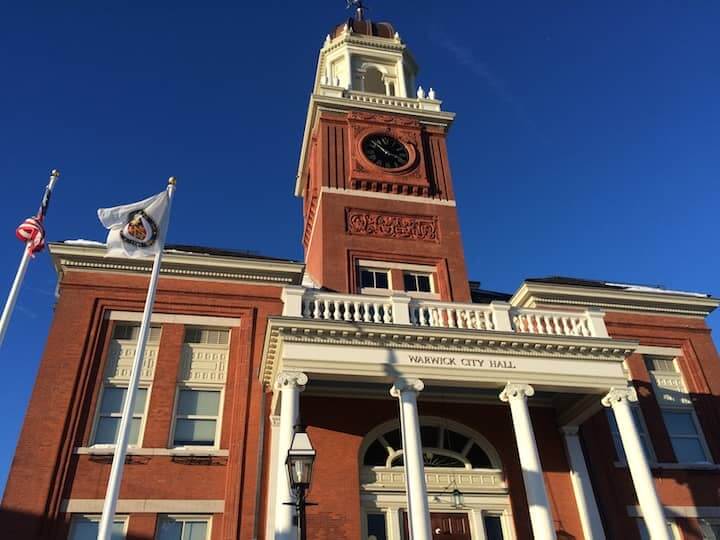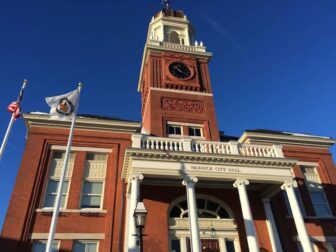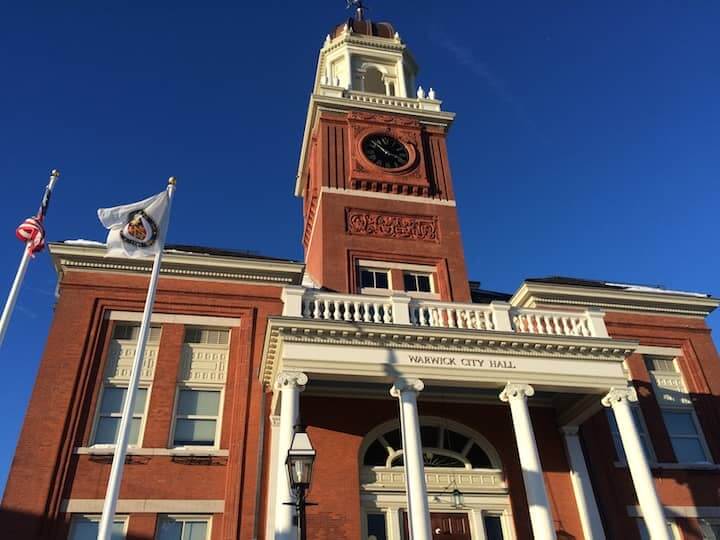 WARWICK, RI — Mayor Scott Avedisian has announced a $310,451,620 budget, paid for with a 1.76 percent tax rate increase on the city's tax rate this year, the budget hearings for which begin in two Fridays on May 26.
The City Council's next meeting is scheduled for 5 p.m. at City Hall,  3275 Post Road, on May 26 for the first budget public hearing, which will also include the Warwick School Department Budget.
The first meeting will be followed by budget hearings at City Hall at 5 p.m. on Tuesday, May 30, Wednesday, May 31, and Thursday, Jun 1, according to Warwick City Councillors Jeremy Rix and Steve McAllister. The councillors noted (as did Solomon during Monday's meeting) the schedule depends on whether they receive the budget today.
Avedisian announced the budget and the suggested tax rate increase in an ad which was scheduled to print in the Warwick Beacon today. In the ad, Avedisian says the proposed tax rate increase is estimated to result in a residential property tax rate of $20.70  (up from $20.24) per $1,000 of home value, and a commercial/industrial rate of $31.05 (up from 30.36) per $1,000 of value.
Tangible property rate would be $41.40 (up from 40.48) per $1,000 of assessed value.
The tax rate on motor vehicles remains unchanged at $34.60 per $1,000 of assessed value, according to state law, which includes a $500 state exemption per vehicle, and a city exemption of $1,500, for a total exemption of $2,000.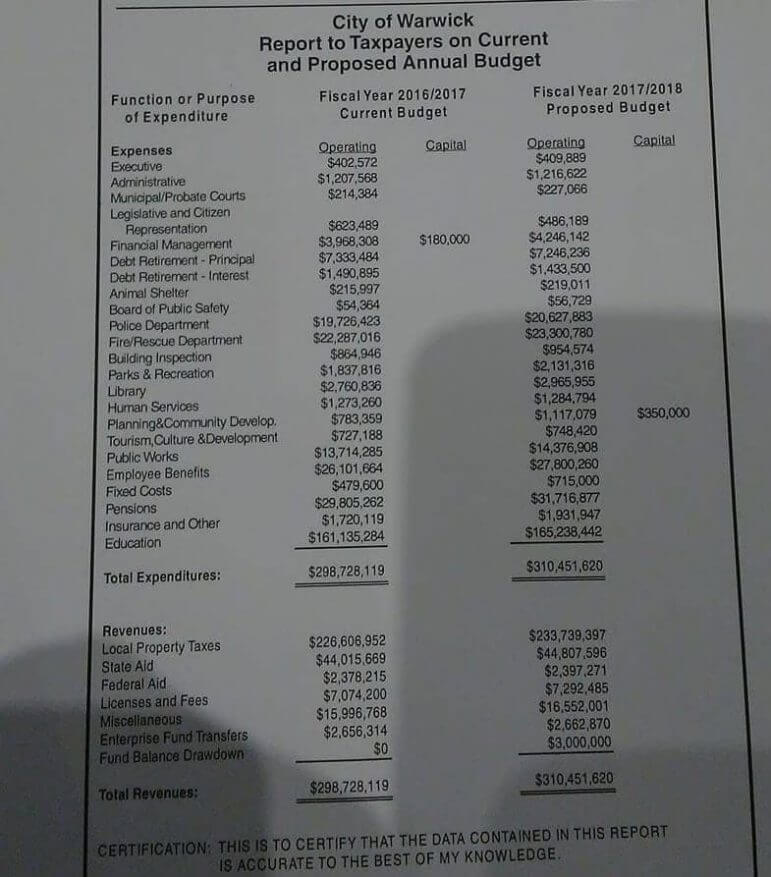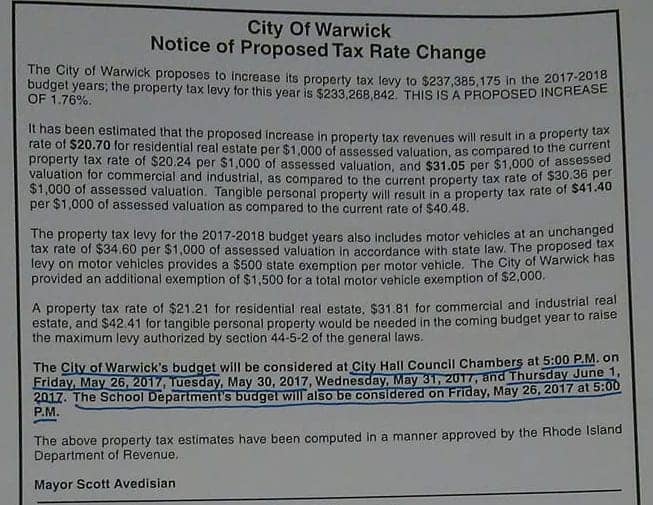 FY18 General Fund Budget