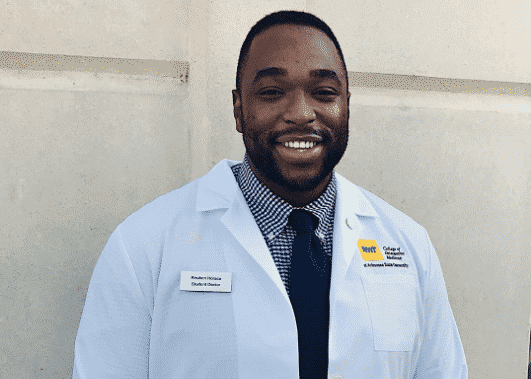 OLD WESTBURY, NY — Reuben Horace of Warwick was among the New York Institute of Technology (NYITCOM) at Arkansas State University medical students who recently received their white coats, a rite of passage signifying the official start of medical school.
NYITCOM at A-State's White Coat Ceremony was held on Aug. 10 in the Fowler Center on the A-State campus.
"Blessed beyond words to get my white coat. If you know me, you know It's been a long and tough ride to say the least," Horace wrote on his Instagram account.
"The best decision I've ever made was to believe in myself and I'm a direct result from the years of help. It is an honor and privilege to be given the opportunity to study and learn medicine and one day apply that knowledge to help my future patients. The road ahead in medicine will be difficult but I am eager to work toward who I will be come. Here's to a successful 4 years in medical school as I develop my skills to become a great doctor," Horace wrote.