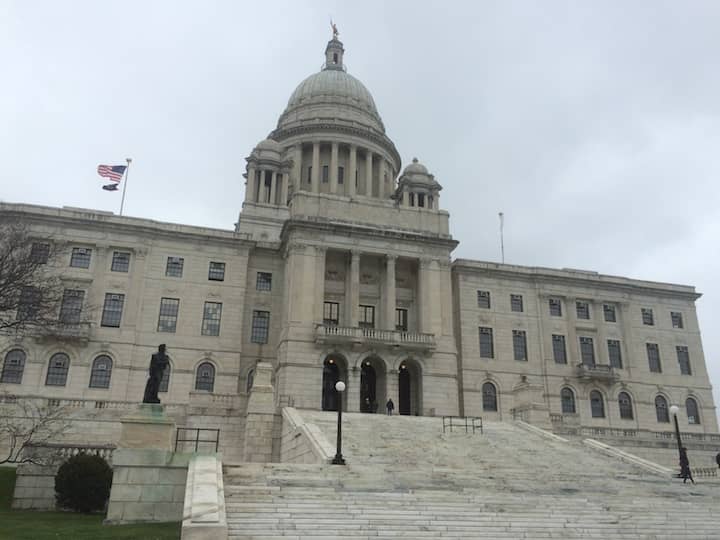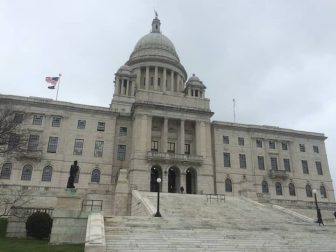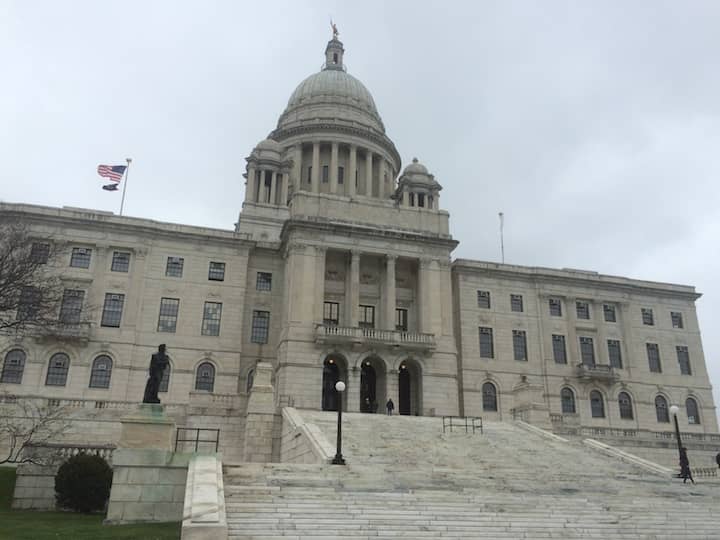 STATE HOUSE – The House of Representatives voted 43-26 today in support of legislation sponsored by Rep. Justine Caldwell to ban large-capacity gun magazines, which have enabled mass shootings including the one three weeks ago in Uvalde, Texas.
The legislation (2022-H 6614A), which now goes to the Senate, would prohibit the possession, sale or transfer of any feeding device capable of holding, or readily able to be extended to hold, more than 10 rounds of ammunition to be fed continuously into a semi-automatic firearm.
"High-capacity weapons make our communities more dangerous. They are a tool of the trade for mass shooters, enabling them to inflict maximum death and destruction in a very short time. They endanger the public as well as law enforcement officers who respond to crimes. They are not necessary for protection. Having them present in any situation increases the chances of people being killed or injured. Our neighboring states have already prohibited high-capacity magazines, and we should join them in refusing to accept the risks they present to Rhode Islanders," said Representative Caldwell (D-Dist. 30, East Greenwich, West Greenwich).
Under the bill, those who already own large-capacity magazines or weapons that hold more than 10 rounds will have 180 days to comply with the law by either permanently altering the weapon so it can no longer hold more than 10 rounds, turning it into their local or state police, or transferring or selling it to a federally licensed firearm dealer or person or outside the state who is lawfully entitled to own or possess it. The bill provides exceptions for current and retired law enforcement officers and active duty military or National Guard members.
According to Everytown for Gun Safety, which seeks to reduce gun violence, mass shootings involving a firearm equipped with a high-capacity magazine resulted in nearly five times as many people shot, more than twice as many fatalities, and nearly 14 times as many injuries per incident on average compared to those that did not involve the use of high-capacity magazines. Nine states and Washington, D.C., regulate high-capacity magazines. Those states experience mass shootings at a far lower rate than states like Texas that don't regulate magazine capacity, according to the organization.
"Uvalde. Buffalo. Sandy Hook. Parkland. Las Vegas. Orlando. Sutherland Springs. Boulder. Aurora… the list goes on. High-capacity magazines enabled mass shooters to commit the most devastating, appalling, and most lethal attacks on the public in recent decades. With this bill, we are finally saying we will not tolerate these dangerous weapons," said Representative Caldwell.
The legislation has the support of all five of the state's general officers –  Gov. Daniel McKee, Attorney General Peter F. Neronha, Secretary of State Nellie M. Gorbea, Lt. Gov. Sabina Matos and General Treasurer Seth Magaziner.
Cosponsors of the bill include Rep. Jason Knight (D-Dist. 67, Barrington, Warren), House Majority Leader Christopher R. Blazejewski (D-Dist. 2, Providence), House Majority Whip Katherine S. Kazarian (D-Dist. 63, East Providence), House Judiciary Committee Chairman Robert E. Craven (D-Dist. 32, North Kingstown), Rep. Joseph M. McNamara (D-Dist. 19, Warwick, Cranston), Rep. Leonela Felix (D-Dist. 61, Pawtucket), Rep. Edith H. Ajello (D-Dist. 1, Providence), Rep. Carol Hagan McEntee (D-Dist. 33, South Kingstown, Narragansett) and Rep. Anastasia P. Williams (D-Dist. 9, Providence).
The legislation will now go to the Senate, where the Senate Judiciary Committee Chairwoman Cynthia A. Coyne (D-Dist. 32, Barrington, Bristol, East Providence) is sponsoring a companion bill (2022-S 2653). That bill is scheduled for consideration by the Senate Judiciary Committee on Tuesday, along with the companion bills for two other measures scheduled for votes in the House today, one to prohibit gun and ammunition sales to people under age 21, and another to prohibit the open carrying of loaded rifles or shotguns in public.