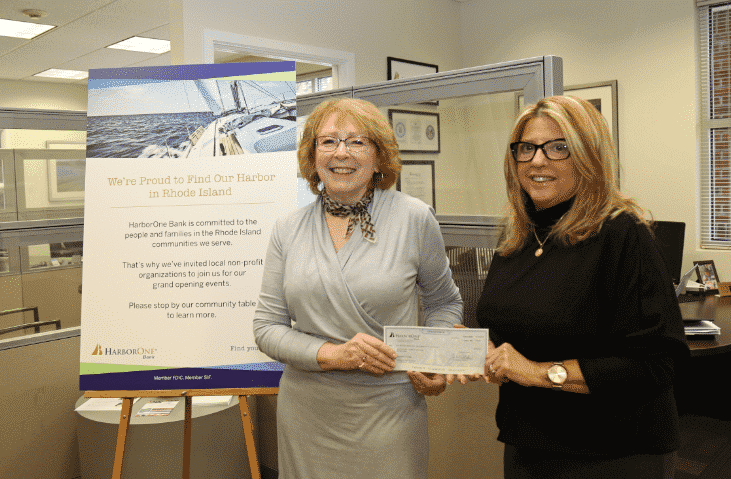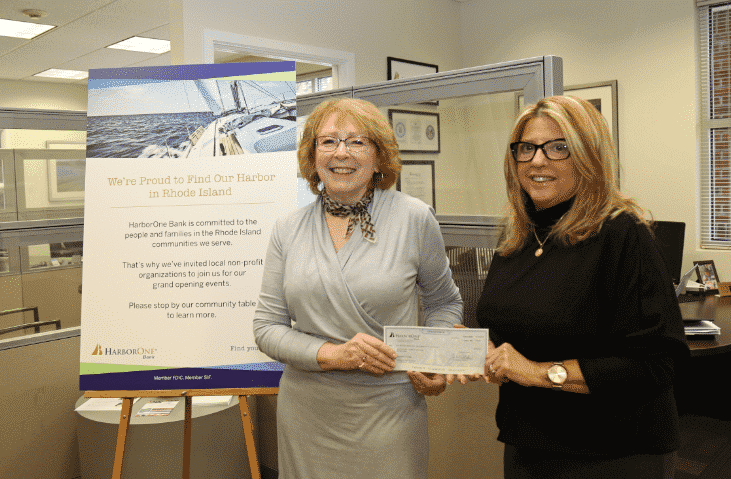 WARWICK, RI  — HarborOne Bank donated $500 to the Boys & Girls Club of Warwick recently at their 3830 Post Road office in Cowesett.
Eleanor Acton, development director at the Boys & Girls Club of Warwick accepted the donation from Ann Capaldi, HO Branch Manager at the office.
The donation is part of the bank's commitment to support nonprofit organizations doing critical work in the local community in Rhode Island, it announced in a statement Thursday.
The Boys & Girls Clubs of Warwick is a non-profit organization working to help youths of all backgrounds, with a special concern for those  most in need. The organization seeks to develop in young people the qualities to become responsible citizens and leaders.
Core services of the clubs include activities such as educational games, tutoring, drug prevention, sports and physical education, recreation, arts & crafts, and environmental awareness.