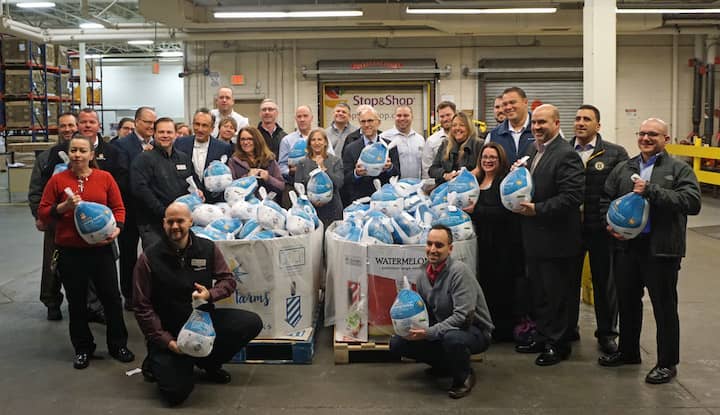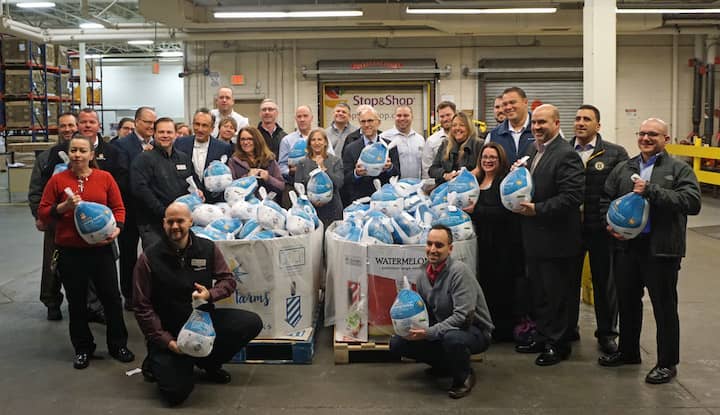 PROVIDENCE, RI — The Rhode Island Community Food Bank kicked off its annual Holiday Food Drive Thursday, inviting Rhode Islanders to participate by hosting a food drive or donating funds to support the organization.
"Now more than ever, Rhode Islanders are committed to ensuring that no one goes hungry," said Food Bank CEO Andrew Schiff. "The economy is improving, but people are still in need and our friends and neighbors are always willing to step up and make a difference."
To get the food drive started, Stop & Shop donated 1,000 frozen turkeys as part of their Turkey Express campaign.  Although the Food Bank doesn't accept turkeys donated by the public, these turkeys will be distributed immediately through the Food Bank's network to ensure that families receive them in time for Thanksgiving.
The Rhode Island Community Food Bank serves 53,000 people each month through its statewide network of 158 member agencies. One-third of the clients served are children and one-fifth are seniors.
This year's list of most-needed items include: peanut butter, whole wheat pasta, tuna, brown rice, canned & dried beans, boxed macaroni & cheese, canned soups & stews, granola bars, canned fruits & vegetables, tomato sauce, breakfast cereals and extra virgin olive oil.
For ways to get involved and donation drop-off locations, visit the RI Community Food Bank's website.