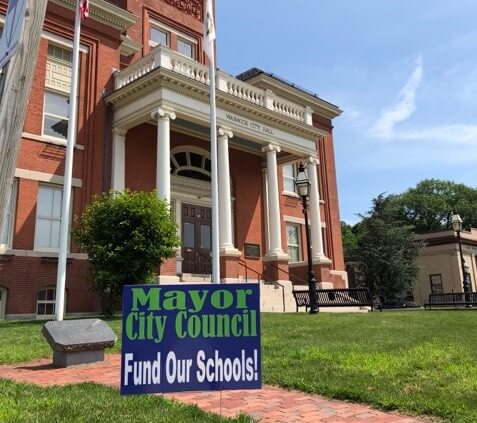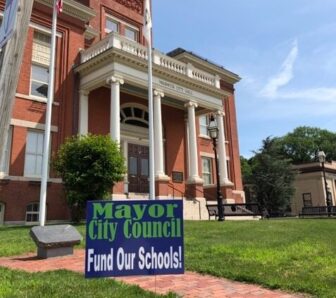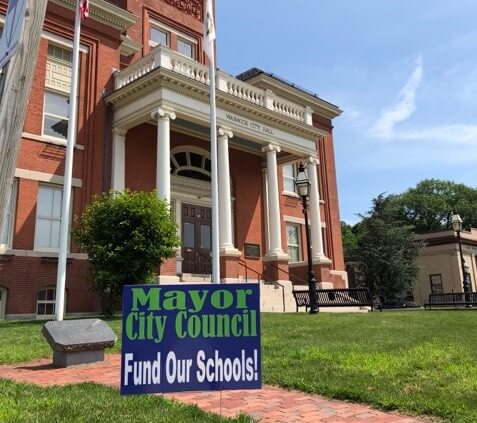 WARWICK, RI — As the City continues to grapple with a $7 million Warwick Schools deficit including the threat of cuts to sports and textbooks, Danny Hall, parent and one-time School Committee candidate, decided to put the sentiment he and many others had been expressing in protests and social media into a yard sign.
Some of the signs simply ask Mayor Joseph J. Solomon and the Warwick City Council to fund Warwick Schools. Others urge officials to "Stop Neglecting Our Schools."
"Maybe this will get someone's attention. I'm tired of our children, including mine, being neglected and education deprived," Hall said in a message to WarwickPost.com Tuesday.
Last week, Hall said, he only ordered six of the signs, since he was unsure how many people might want one. He decided to charge $7, which he says is only enough to cover the cost of creating the signs.
They sold out in an hour, he said.
Since Sunday, he's sold another 50 of the signs, Hall said.
"I don't make any money on them, I sell them for what they cost to be made. I'd say 90 percent of the supporters have paid well over the amount that they cost and they all say 'Make more for people who can't afford them,'" Hall said. "I definitely feel a movement that this city hasn't had before and people are tired."
On Tuesday, Mayor Joseph Solomon announced the hiring of Michael D'Amico, a financial consultant for municipalities. D'Amico is credited with steering East Greenwich clear of its own recent fiscal difficulties.