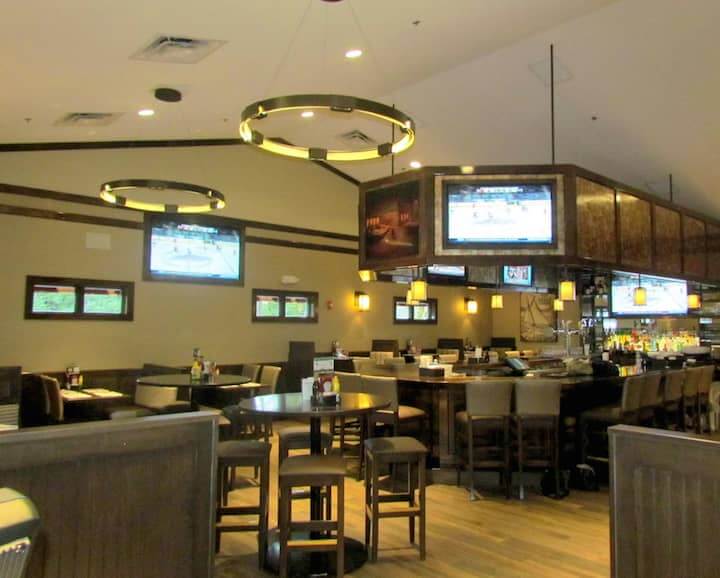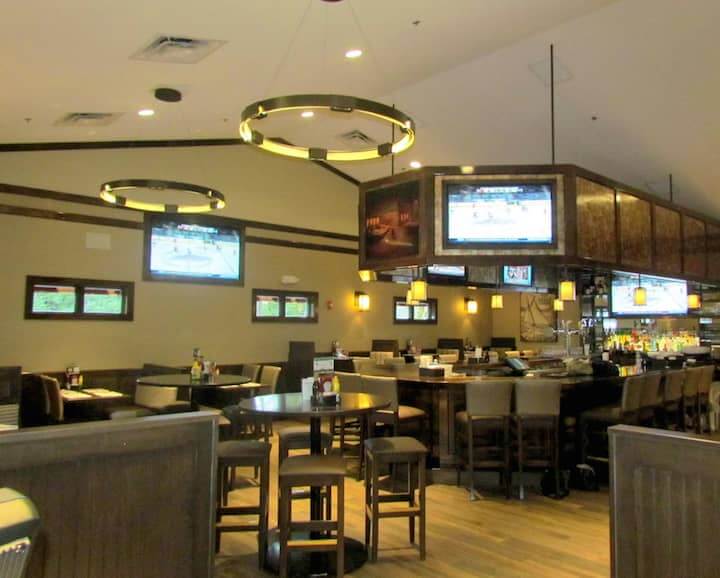 Warwick, R.I  — As of March 15, all of the Gregg's Restaurant locations now sport a bar with the successful soft-opening of a new tavern addition at the family dining chain's Post Road location.
Last Tuesday, the late hour dinner crowd swelled into the new Tavern, finished earlier that day and opened to the public with little fanfare. Nonetheless, about 50 people filled the new section of the restaurant Tuesday, ordering food and drink served without a hitch. The second night drew a bigger crowd.
"We couldn't have done more business Wednesday night," said Bob Bacon, who owns Gregg's Restaurants with his wife, Bobbi.
The tavern, which they began construction on in April, has been a long-term goal for the Bacons. While the Post Road location has always served alcohol, "We had a lot of people who come in and asked if we had a bar," Bobbi said.
So, they've been working on bringing one to the site for some time, but were stymied by a lack of parking. Building the addition meant expanding the restaurant in to the employee parking lot, so they needed to compensate with additional parking elsewhere. Bob had been keeping an eye on the gas station across the street and made an attempt to buy the lot when the business closed, but he was out-bid byRep. Joe Shekarchi (D- 23, Warwick), who planned to make the land part of 7-Eleven's expansion in the area.
Bob said he and Shekarchi became friends, so when 7-Eleven called off its expansion, Bob was poised to make an offer to take the property off his hands. "And we bought it," he said.
That allowed them to move employee parking across the street, and the road was paved for the construction.
Bob credited the professional and helpful city planning staff for their professional service as he filed the necessary permits, and the restaurant's neighbors for their patience during construction. City Councilman Thomas Chadronet also helped the Bacons address the concerns of the neighbors as construction began, with meetings and calls between the parties.
For instance, Bob said, they made sure big trucks only came through the area during the day, when most people were at work, to avoid unnecessarily disturbing neighbors. Also, he said, they built the addition to minimize the impact on neighbors' privacy.
"We solved a lot of problems together," Bob said.
Bobbi says the impact on business at the location has been extremely positive. Evening business at the restaurant has been booming.
"It's proved to be a really successful move so far," she said.