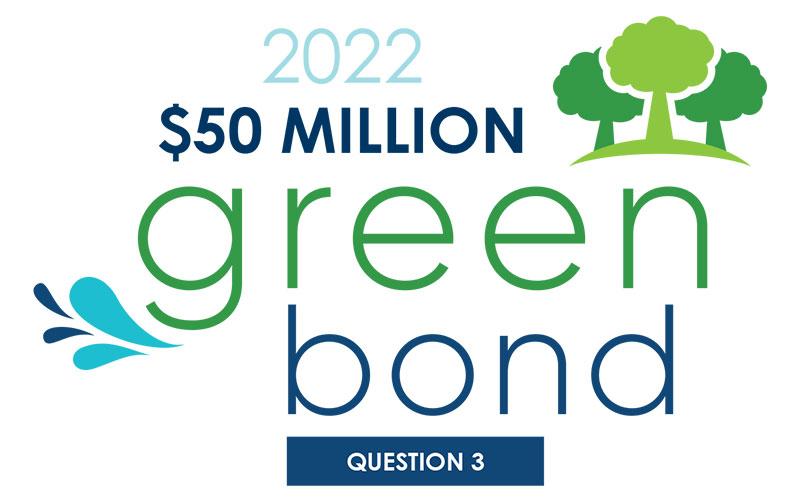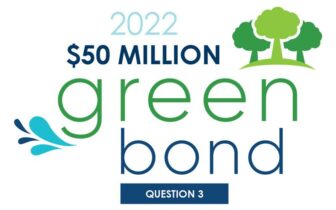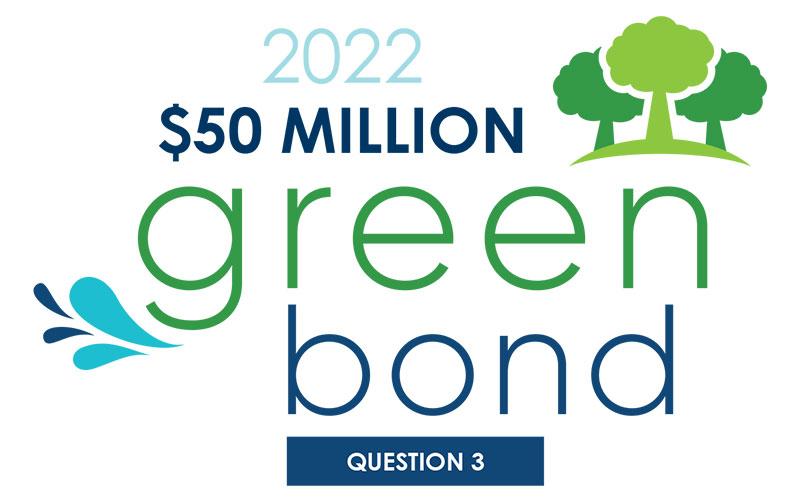 WARWICK, RI — About one third of the $50 million green bond voters will decide with Question 3 on the Nov. 8 ballot will aid Warwick and other coastal communities in girding against climate change-driven sea level rise.
If passed by the voters, this year's $50 million bond includes $16 million to fortify climate change resilience — reducing risks, prioritizing equity, and improving public safety in the state. Governor McKee included the green bond in his proposed fiscal year 2023 budget and House Speaker K. Joseph Shekarchi and Senate President Dominick J. Ruggerio and legislative leaders ensured that the measure was incorporated in the final budget enacted by the Rhode Island General Assembly.
"Among the many measures the House passed this year to protect the environment, invest in renewable energy, and reduce pollution, I am proud that our enacted fiscal 2023 budget included fully authorizing Question 3, the green bond," said Speaker Joesph Shekarchi, (D-Dist. 23). "This year's bond includes critical investments in building resilience against the effects of climate change, especially sea level rise and coastal storm scenarios, which threaten Warwick and Rhode Island's 20 other coastal municipalities."
Other projects the bond will fund include protecting Narragansett Bay and drinking water, reclaiming contaminated brownfield sites for productive reuse, conserving open space, building recreation facilities and playgrounds benefitting all 39 cities and towns, and making critical investments in the Roger Williams Park Zoo.
The $50 million 2022 green bond exemplifies the power of government and public-private partnerships to solve problems and make people's lives better," said Governor McKee. "I intend for Rhode Island to emerge stronger and fairer from the COVID pandemic than we were going into it. Voting yes on Question 3 will go a good way toward achieving it."
In Rhode Island, any statewide general obligation bond measure must be put to Rhode Island voters in the form of a referendum. Bond measures are proposed by the Governor through inclusion in the annual budget request to the Rhode Island General Assembly. Both houses of the legislature must approve the inclusion of each bond measure in the final budget as passed. The House and Senate may raise or lower the amounts of bond revenue requested by the Governor through this process. Proposed bond measures that remain in the budget are put on the ballot, held in November, as statewide referenda.
To download a factsheet on the green bond, visit www.dem.ri.gov/greenclean.
Question No. 3, the green economy bond, includes the following components:
Municipal Resilience Program – $16 million administered by the Rhode Island Infrastructure Bank (RIIB) to help local communities restore and improve resiliency of vulnerable coastal habitats, river and stream floodplains, and infrastructure.
Roger Williams Park Zoo – $12 million for the construction of a state-of-the-art, carbon-neutral education center and event pavilion. This project will help the Zoo meet technology demands for modern-day classrooms, increase student capacity, expand its education programs for RI schools, and establish a large venue with seating capacity for lectures, assemblies, and artistic performances. Both projects will improve access and further enhance the Zoo's positive economic impact on Roger Williams Park, the City of Providence, and all of Rhode Island.
Small business energy loan program – $5 million administered by RIIB to help small businesses "green" their operations by providing grants and zero or below market rate loans for implementation of clean energy projects.
Narragansett Bay and watershed restoration – $3 million to restore and protect water quality, aquatic habitats, and the environmental sustainability of Narragansett Bay and the state's watersheds. Distributed as matching grants, this infusion of funds will advance work toward clean and safe waters for drinking water, shellfishing, recreation, and other valued uses.
Forest and habitat restoration – $3 million for forest health management and wildlife habitat projects including at state management areas. Rhode Island's forests and trees offer watershed protection, prevent soil erosion, purify our air, clean our water, and mitigate climate change.
Brownfields – $4 million in matching grants to clean up former industrial sites or "brownfields" so they may revitalize our neighborhoods, be returned to tax rolls, and create jobs. These projects have helped build new schools, businesses, affordable housing, and recreational space on formerly vacant properties throughout the state.
Open Space – $5 million investment to protect open space to enhance our communities and fill gaps within state conservation areas. Protecting open space is a key to building a vibrant quality of place.
Local recreation – $2 million in matching grants to create new and improve existing community parks and recreation facilities. There have been nearly 550 grant-funded projects totaling more than $80 million invested in improvements in all 39 Rhode Island communities since the inception of DEM's Community Recreation Grant program in 1988.