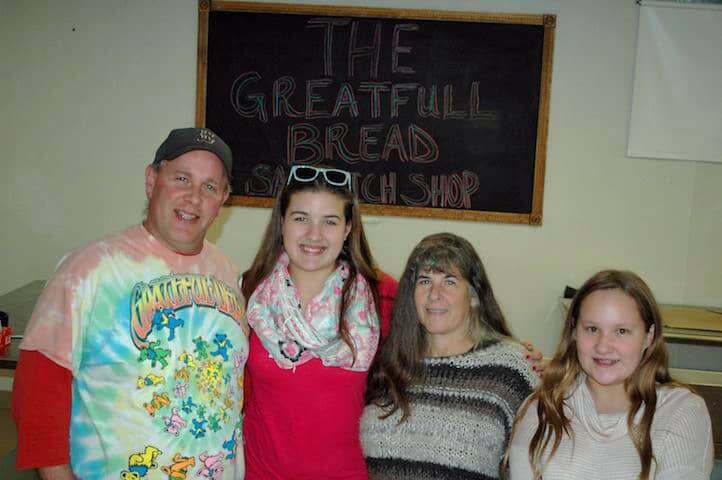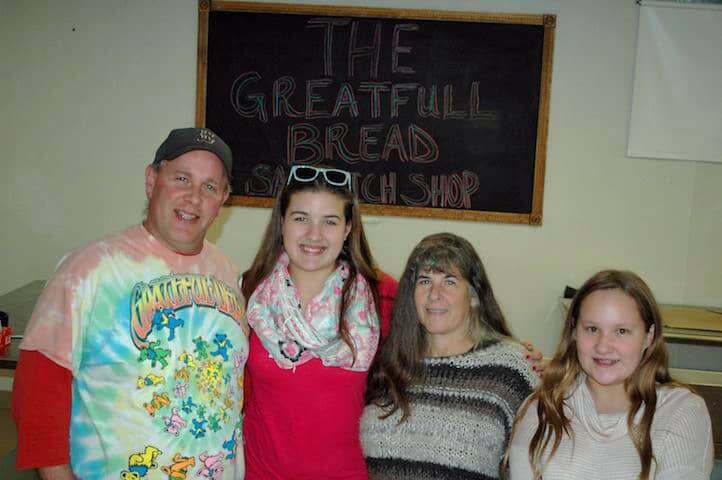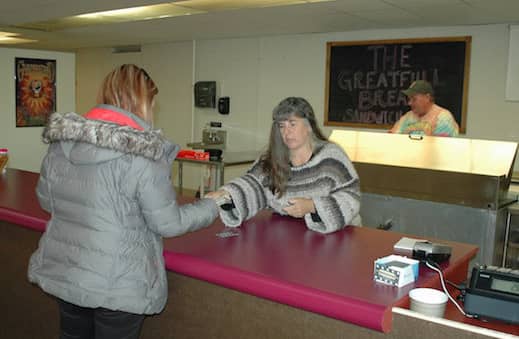 WARWICK, R.I. — Greatfull Bread sandwich shop is open at 1277 Post Road, thanks to the familial efforts of Jim Conlon, fiance' Christine Diggle and daughters Alexandria, 11, and Emily 15, focused on making a living while creating a place for the community inside the remodeled space.
Jim said he hopes the shop, previously occupied by the Deli on Post, now under new ownership and management, will be a center for the community to enjoy each other's company as well as his sandwiches. Those sandwiches range from cold (Pig Pen's Lunch: Black forest ham, salami, bacon, American cheese, lettuce, onion and yellow mustard) to hot (Let Philly Melt: Roast beef, melted American cheese, mushrooms, onions, peppers and BBQ on a sub roll), and includes a build-your-own menu and soups as well.
The shop is open Monday through Saturday, but with an day's notice, Conlon said, he can have orders ready for pickup on Sundays, too.
"What we're trying to create is just a place to eat, greet and meet new friends," Conlon said.
The shop has been open about three weeks, and the response from the community has been promising so far, Conlon said. Greatfull Bread's grand opening Nov. 26, with entertainment provided by one two local Grateful Dead tribute musicians — Jeff Wheeler and Jimbo Hughes — drew a shop-filling crowd enjoying the guitar music and food.
"It was fun for everybody," Conlon said.
The fun's still evident as Conlon's warm smile greets hungry customers and guides them from order to sandwich.
"I'm the food force behind it. Christine's the business force," Conlon said, and the girls help out on the weekends.
Conlon, who's worked in food service all his life, spent the last few years working for Dave's Bar & Grill, then stints with British Beer Company and Applebee's before deciding to strike out on his own, in the city he grew up in. Now, Conlon said, he lives not far from Pilgrim High School, where the 48-year-old went to school while growing up in Warwick.
"We just jumped in," Conlon said of the decision to open Greatfull Bread. Within 42 days of leasing the space, he said, Grateful Bread was open for business.
That business has brought more than purely financial rewards, he said. Neighbors, firefighters, and City Hall employees have all stopped in to grab a sandwich and offer their support.
"We're meeting new people," Conlon said, "It would never happen if we weren't here."
Greatfull Bread 401-780-8878 is open Monday through Saturday, 11 a.m. – 7 p.m. at 1277 Post Road, Warwick, RI. The shop offers local delivery 11:30 a.m. – 2:30 p.m.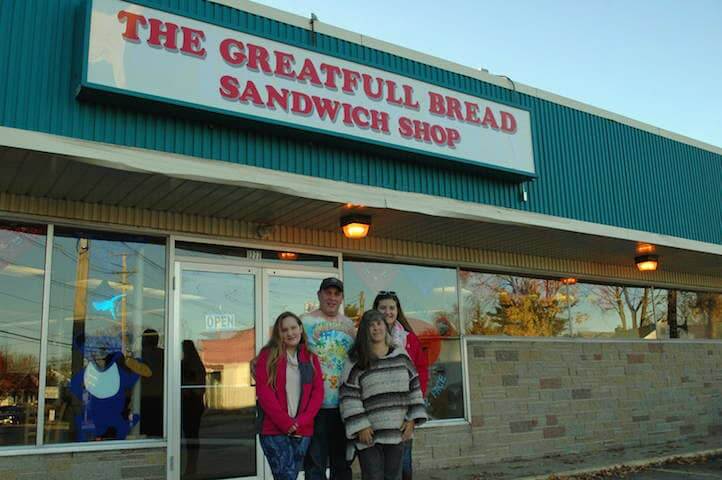 grateful-bread-menu