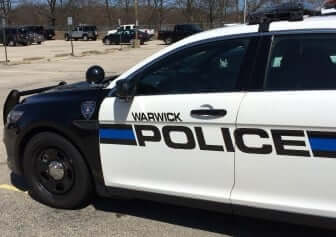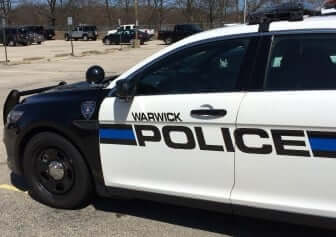 WARWICK, RI — Four Warwick officers were called to 439 Ives Road at 8:50 p.m. Aug. 26. for a Potowomut Golf Club DUI driver refusing to give up his keys.
Officer Gian Micheletti found the driver of the black Honda Accord facing the exit of the club, still behind the wheel of the car.
Micheletti ordered him to take the keys out of the ignition and hand them over. The driver, later identified as Grigoriy Reydel, 33, of 1850 Mooresfield Road, Apt. 4, Kingstown, RI, only did one of those things. After removing the keys, he put them in a pocket and refused to hand them over, according to the officer's report.
Next, Micheletti ordered Reydel to get out of the car, and he also refused that command, pushing the hand with his keys into his pocket. Micheletti and an assisting officer wrestled Reydel out of the car and onto the ground. Reydel continued to refuse to give up his keys, until the officers told him they would use pepper spray on him, and he immediately relaxed his hand, allowing them to take his keys.
Micheletti spoke with staff at the club who said that after club employees refused to serve an already intoxicated Reydel, the man served himself from a satellite bar. After that, he was escorted to the parking lot, according to the officers report.
Although he had told staff he was planning to call himself a ride, he got into his car and began driving around the lot, nearly missing an employee and some parked cars. Club staff called Warwick Police shortly after.
Officer Connor Bemis arrived at the club, finding Reydel on the ground, and asked him to take sobriety tests, which he refused. During this exchange, Bemis reported smelling alcohol on the man's breath, according to the report.
Bemis arrested Reydel on suspicion of DUI, then placed Reydel in his cruiser. West Shore Towing took his car from the lot.
At Warwick Police Headquarters, 99 Veterans Memorial Drive, Reydel refused to take a breath test of his blood alcohol.
Bemis charged him with DUI, blood alcohol unknown, and cited him for refusing the breath test.