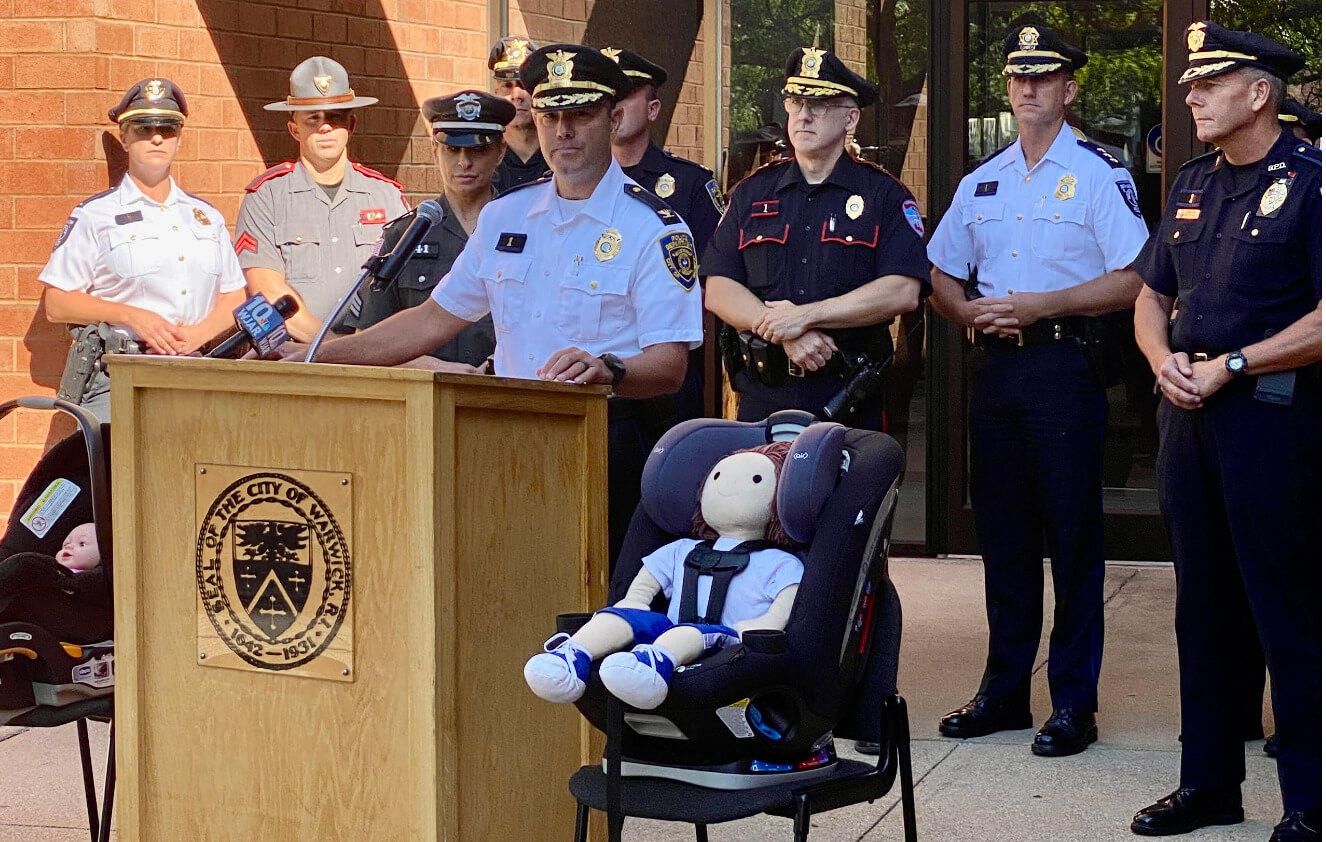 WARWICK, RI — Police, health and safety officials gathered at Warwick Police Headquarters, 99 Veterans Memorial Drive Sept. 21 to call attention to child car seat safety as part of National Child Passenger Safety Week.
Thursday, WPD Police Chief Col. Brad Connor introduced representatives from the Rhode Island Police Chiefs Association and Lifespan's Injury Prevention Center, who spoke about child car safety and provided a child car seat demonstration to highlight the importance of car seat safety.
 "Each year, too many children are injured or killed in car crashes because they aren't properly restrained," said Connor, "Every police department in the state has certified child passenger safety technicians who can help, and we urge parents and caregivers to use our resources to make sure your children are safe in your car."
 "A car seat check is always worth the time," said Michael Chappell, CPSTI, Project Coordinator, Lifespan Injury Prevention Center. "Please call us at the Injury Prevention Center (401-444-2208) and we will be happy to accommodate you."
According to the National Highway Traffic Safety Administration, car crashes are a leading cause of death for children:
710 children (under 13) were killed in passenger vehicles in 2021, and more than 100,000 were injured.
In 2021, more than a third (36%) of children (under 13) who died while riding in passenger vehicles were unrestrained.