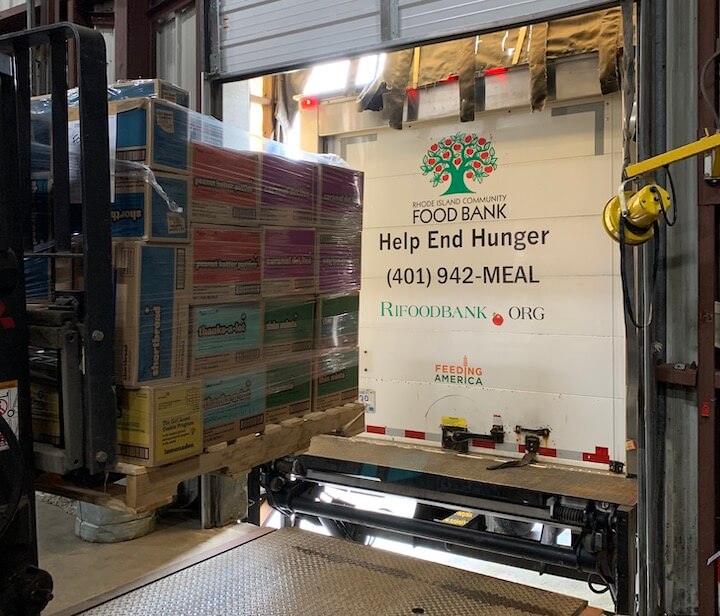 WARWICK, RI — Girl Scouts of Southeastern New England (GSSNE) recently donated more than 4,500 Girl Scout Cookie packages to health care workers, first responders, military personnel, and local food pantries through their Cookie Share program.
Cookie Share is a Girl Scout Cookie Program related service project that GSSNE implements each year where customers support Girl Scouts by purchasing a package of cookies that is then donated to a local organization such as food banks, nursing homes, shelters, military, and hospitals. Troops and service units can also collect cookie share at in-person booth sales which they donate to their own local organizations.
This year, the Cookie Program Community Service Project recipient is Children's Friend. Children's Friend serves Rhode Island's most vulnerable children and families. Services include Early Head Start, Head Start, WIC, adoption, foster care, help for families with substance abuse, counseling, assistance for children with developmental delays, and other child welfare and early childhood services. Girls and troops can choose to donate a portion of their cookie proceeds to support Children's Friend.
The Girl Scout Cookie Program—the largest girl-led entrepreneurial program in the world—funds life-changing programs, experiences, and learning for local girls and Girl Scout troops all year long.
Girls nation-wide are building skills in cities and towns, learning, and having fun through participation in the Girl Scout Cookie Program, despite challenges this year, said Ginger Lallo, Chief Operating Officer at GSSNE.
"The Girl Scout Cookie Program is an important component of the Girl Scout Leadership Experience. Not only does the sale of these delicious treats help fund troop programs, camp, financial aid, and travel, but it provides girls with important skills that last a lifetime. These include giving back to the community, decision making, people skills, money management and so much more. And it is important to know proceeds from purchases made locally remain in the community," Lallo said.