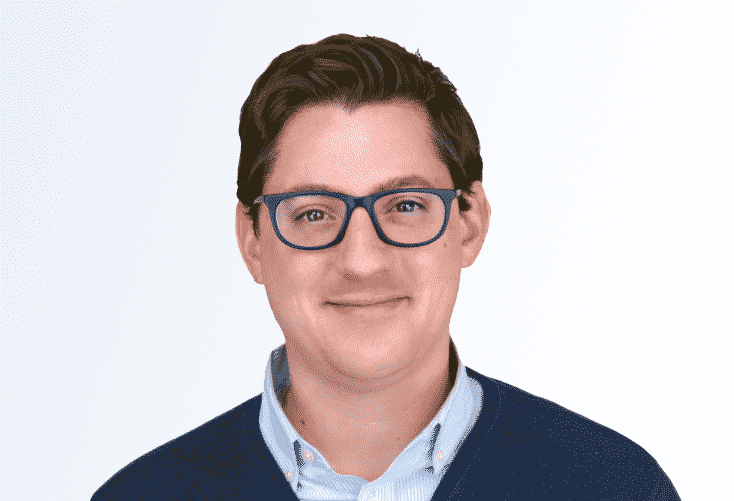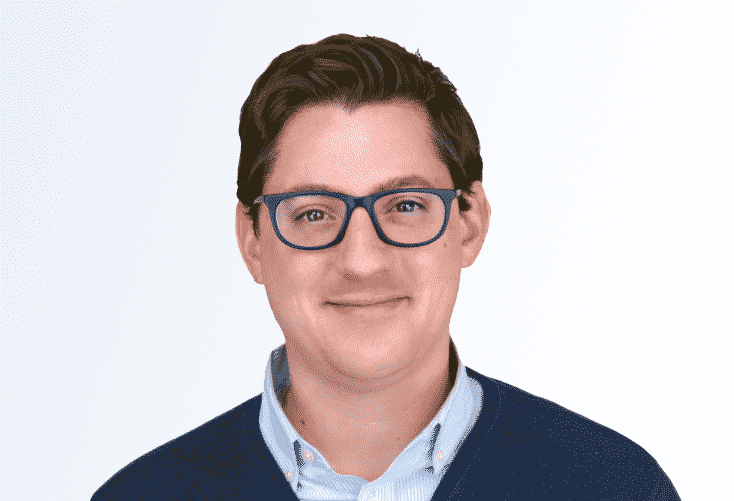 WARWICK, RI — Vinny Gebhart, 39, tech executive at Boston based software company Powerhouse Dynamics, isn't much for sitting around, so with a pandemic-cancelled commute, he jumped into the Ward 9 City Council race.
"I am not someone who does well sitting still," Gebhart said.
Correspondingly, Gebhart enters the race with advantages in the endorsement of the Warwick Democratic City Committee, recent service on the Board of Governors of Leadership Rhode Island, 15 years of private sector experience, and non-profit board service.
Gebhart, a Cranston native, has lived in Warwick about 10 years with his wife, Jill, and their children, Jack and Charlie. While his 2015 experience with Leadership Rhode Island's experiential community leadership program  events and community projects renewed his political side, "I've always been interested in it and what I can do to help" he said.
As February and March began his work-from-home routine, his company eventually decided telecommuting would be their permanent work environment, Gebhart said. That gave him breathing room to consider serving on the Council. Also, he wasn't excited about his choices for Ward 9 as a voter.
"I just thought, 'Why not me?'" Gebhart said. He figured he has relevant experience, and an interest in the community.
"What better place to put my time and talent and make Warwick a better place?" he asked.
Warwick's schools are one area where Gebhart hopes to make a difference. Gebhart said he sees a lot of time and resources being spent on improving old school buildings so they'll meet modern educational, technological and physical requirements. Those resources will be better spent on investing in new buildings altogether, he said.
Toll Gate High, for instance, 50 years old, is failing the community due to its poor ventilation and aging HVAC system during the pandemic.
"If we can make smart decisions to lower operating costs and make schools more competitive and start to stem some of the bleeding of parents sending their kids out of town, that'll save a couple of million (dollars) for us," Gebhart said.
As for the in-person vs. distance learning debate, Gebhart sees room for both viewpoints. He said he has spoken with teachers who want to return to in-person learning, and also parents for whom staying home to work isn't possible, such as those working in health care and in restaurants.
On the other hand, he has also spoken to teachers and parents for whom no risk of infection with COVID-19 is acceptable, so schooling plans need to make allowances for people's personal decisions and circumstances.
"I think that needs to be part of our calculus," Gebhart  said.
Personally, he said, his son suffers allergies that are indistinguishable from flu-like COVID-19 symptoms, and he is able to manage distance learning thanks to his telecommuting work, so it makes sense to keep his son at home for school, a decision he recognizes he is privileged to be able to make.
Gebhart said he has met with Mayor Joseph J. Solomon about his ideas for helping Warwick navigate its coming challenges, particularly the financial ones. He said they agree on a more with less creative approach, which the City will need as the pandemic's recession effects drain City revenue.
"The feeling that I had leaving was that he would be a good partner," Gebhart said.
Another area he hopes for Solomon's collaboration on is constituent service delivery. "For the past 15 years in my career I have been building systems that put the customer at the center of my company's focus and build processes and systems that deliver an excellent customer experience.  Local government can work in the same way – having a central operating system where all city services and functions are delivered from would add efficiency, transparency, and reliability to our local processes," Gebhart said.
Constituents could file an issue with the City for something like a pothole, maintenance issue, or other complaint, for instance, he said. The issue would be trackable, traceable, and metrics could be provided on responsiveness and customer satisfaction.
With a centralized database of residents across all departments, he said, it would be far easier to communicate and bring resolution to issues that are more complex and require multiple departments.