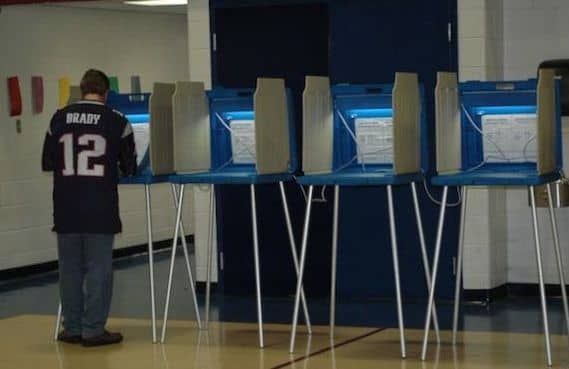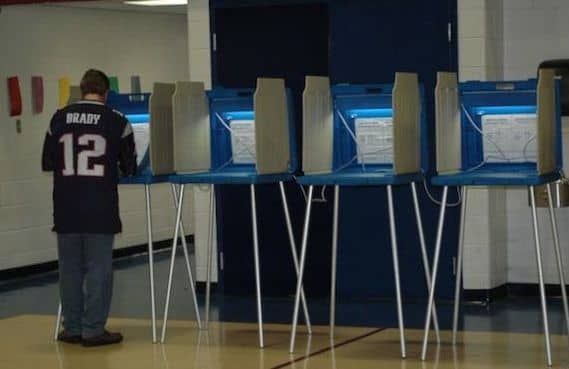 WARWICK, RI — In-person voting for the RI 2020 primary begins tomorrow, Tuesday, Sept. 8 at 7 a.m., lasting till 8 p.m. at 10 polling places throughout the city, where officials offer COVID-19 voting tips aimed at speed.
Voters  can call 2-1-1 any time (24 hours a day/7 days a week) with any election questions, according to the RI Secretary of State's office.  The new service this year is provided by the RI Secretary of State and United Way of RI.
The small number of polling places allows the Board of Canvassers to operate with fewer poll workers than usual, according to a Warwick Beacon report. The active polling places are:
Wyman School, 1 Columbia Ave.
Pilgrim Senior Center, 27 Pilgrim Parkway
National Guard Armory, 541 Airport Road
Hoxsie School, 55 Glenwood Dr.
Warwick Neck School, 155 Rocky Point Ave.
Veterans Middle School, 2401 West Shore Road
Greenwood School, 93 Sharon St,
East Natick Veterans Club, 17 Baker St.
Toll Gate High School, 575 Centerville Rd,
Cedar Hill School, 35 Red Chimney Drive
If you don't know where you're assigned to vote for the primary, you can check your primary polling place that at the RI Secretary of State's website.
RI 2020 statewide primary preparation 
Health experts agree that aside from socially distancing yourself from others by at least six feet and wearing masks that limit spread from infected people to others, another factor controlling your likelihood of catching COVID-19 from someone else, who may or may not be exhibiting obvious signs of illness, is time of exposure.
According to the CDC June 18 COVID-19 guidance, there isn't enough data to precisely define the duration of time that constitutes prolonged exposure.
"Until more is known about transmission risks, it is reasonable to consider an exposure of 15 minutes or more as prolonged. However, any duration should be considered prolonged if the exposure occurred during performance of an aerosol generating procedure," indicating that, just as people are urged not to work when feeling ill, the same logic applies to voting.
The CDC also provides the following COVID-19 voting tips for primary voters during the pandemic:
Avoid crowds
Be prepared
Check your voting location and requirements in advance because they may have changed due to COVID-19.
Verify your voter registration information is correct in advance of reporting to the polling location.
Contact your local or state election office for additional information for voters with disabilities.
Make sure you have all necessary documents to avoid delays at the polling location.
If possible, complete any registration forms prior to arriving at the polling location.
Where possible, review or complete a sample ballot at home to speed the process of casting your ballot at the polling location.
Bring your own black ink pen. Check with poll workers before using.
Bring a stylus or similar object for use with touchscreen voting machines. Check with poll workers before using.