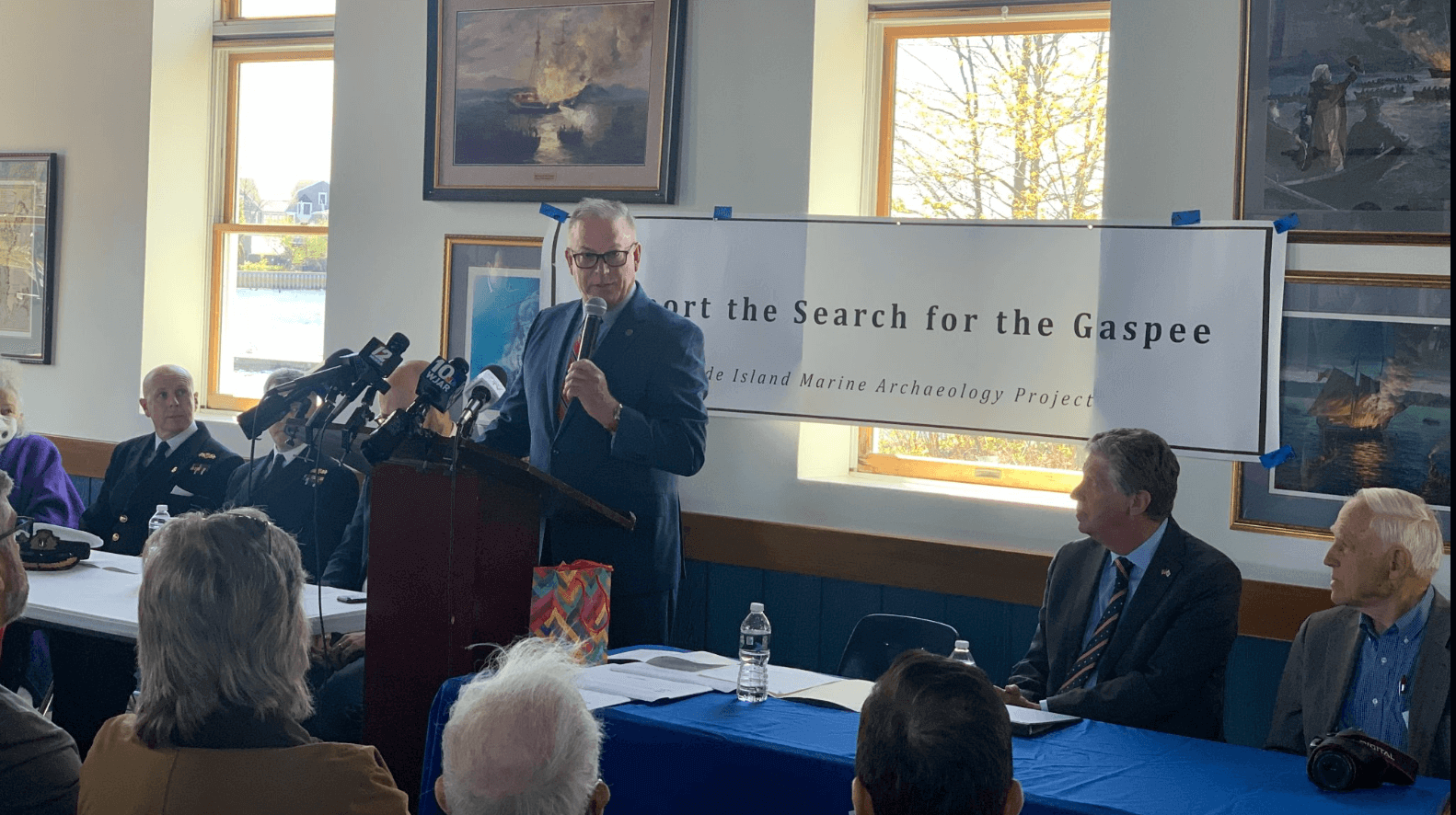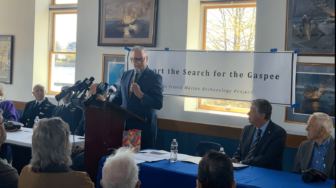 WARWICK, RI — Local and international officials marked the 250th anniversary of the burning of the HMS Gaspee May 10 at Aspray Boat House in Pawtuxet Village with news that Rhode Island Marine Archaeology Project will continue the search for the HMS Gaspee this summer.
Last week, state Rep. Joseph M. McNamara (D-Dist. 19) teased in a press release that he "will be making an announcement regarding the search for the HMS Gaspee," which ran aground on the night of June 9, 1772 before Rhode Island colonists burned it to the water line. The event, celebrated each summer in Warwick and Cranston,  is often referred to by historians as the American colonies' "first blow for freedom," at the start of the American Revolution.
The search for the Gaspee, the British revenue schooner burned to the waterline on June 10, 1772 in the colonies' first major armed act of rebellion against the British crown, has long captured historical interest and passion. Multiple attempts to find the wreckage of the Gaspee have been conducted over the last several decades, but have not yielded any results.
McNamara and Governor Dan McKee,  were joined Tuesday by British consul general Dr. Peter Abbott OBE and representatives of the Pawtuxet Rangers, Gaspee Days, RIHPHC, and others. McNamara announced that the effort has successfully raised $32,000 to conduct the latest search. Steve Miller, president of the Gaspee Days Committee, and Col. Ron Barnes of the Pawtuxet Rangers attended.
"It's particularly meaningful that this announcement is coinciding with the 250th anniversary of the Gaspee affair. My hope is that we can finally put the Gaspee in historical records where it belongs: as our nation's first blow for freedom," McNamara said in a statement to his facebook page.
"And of course, one of the driving forces behind this search is Dr. Kathy Abbass, founder and principal investigator of the Rhode Island Marine Archaeology Project, who has led our search efforts," McNamara added.