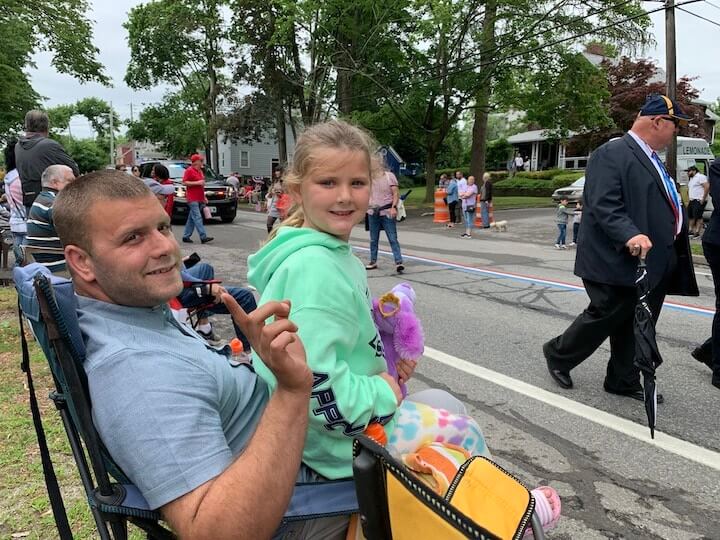 WARWICK, RI — It was supposed to rain, but by the time the Gaspee Days Parade started rolling just before 11 a.m. Saturday, the atmosphere was sunny and  upbeat along Narragansett Parkway and Broad Street through Pawtuxet Village.
The event featured sights, music, musket and cannon fire, and a return of the throngs of parade watchers camped out on the side of the road with friends and family. It also featured Grand Marshal Angelica Penta, owner of Gel's Kitchen in Warwick and West Warwick; Stephen McCartney, former WPD Police Chief, as the Parade Mace Bearer, and a newly minted Mayor Frank Picozzi.
"Marching in the Gaspee Day Parade today was one of the best experiences of my life. It was great seeing everyone (especially the kids) gathered and enjoying themselves again. And I was very humbled by the reception that everyone gave me. I love you Warwick," wrote Mayor Frank Picozzi on his Facebook Page.
Here are a few highlights from the first Gaspee Days Parade since the pandemic: