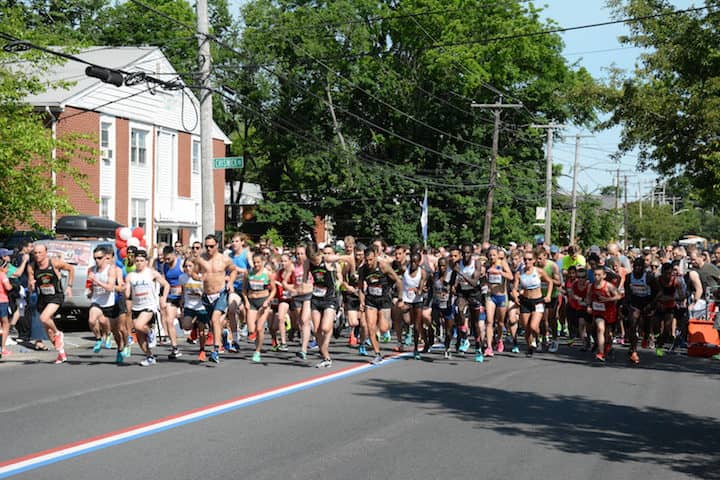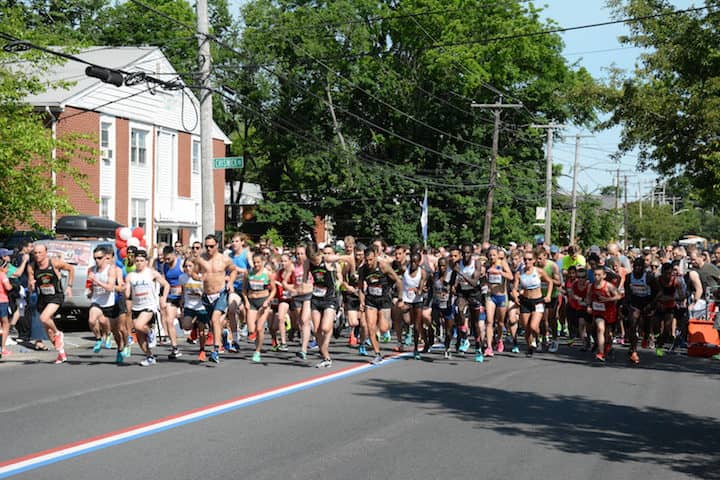 CRANSTON, R.I. — The 53nd annual Gaspee Days 5K enjoyed weather in the high 70s, as  members of the 1,582-strong field sported smiles and determined expressions as they crossed the finish line at Rhodes on the Pawtuxet to the cheers of friends and announcers.
The number of runners was 95 more than last year.
Finishing first and second in the men's division respectively were Brian Doyle, 25, of Davidson, NC with a time of 14:45 and Amos Sang, 29, of Chicopee, MA,  with a time of 14:53
Glarius Rop, 33, of Agawam, MA was third with at time of 14:59. Last year, Sang and Rop were first and second, respectively.
First place in the women's open went to Rachel Schilkowsky, 26, of Providence, with a time of 17:59.5. Second place went to Salome Kosgei, 37, of High Falls, NY, with a time of 17:49:9.
Runners were welcomed by an enthusiastic crowd as they rounded the final corner headed toward Rhodes on the Pawtuxet for the final few hundred yards on Rhodes Place as the Gaspee Days Parade geared up down the road on Narragansett Parkway, scheduled for 10 a.m., but running closer to 10:30 a.m.