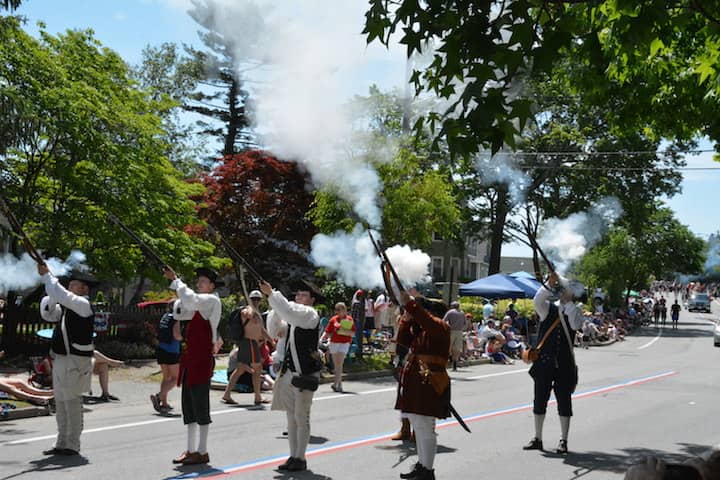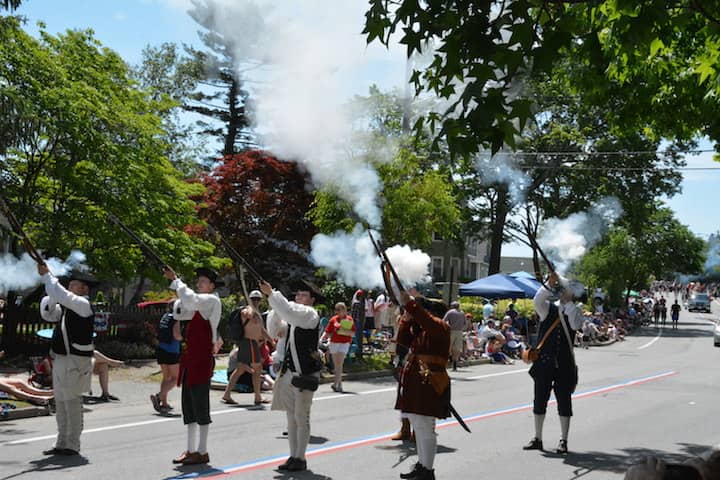 WARWICK, RI  — The 2018 Gaspee Days Parade got a late start at about 10:30 a.m. Saturday as temperatures began to climb into the 80s, creating a perfect atmosphere for people lining Narragansett Parkway on blankets and lawn chairs.
The parade began south in Warwick on Narragansett Parkway, heading north into Pawtuxet Village before ending at Rhodes on the Pawtuxet, not far from where the Gaspee Days 5K runners crossed the finish line a few hours earlier.
As usual, the people waiting for the parade together enjoyed each other's company with little concern for the parade's punctuality, their mood cheerfully patient.
"We come here every year," said Anne Tavis, whose family moved to New Hampshire last year after 20 years living in the Narragansett Parkway neighborhood. Tavis was there with her daughter, Mary and Aniyah Patterson, 5, watching for the first marchers to stride toward them.
The parade didn't keep them waiting much past 10:30 a.m.