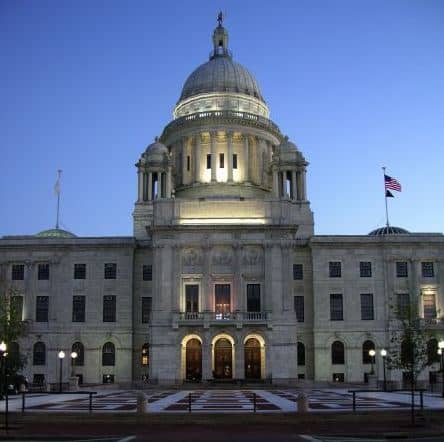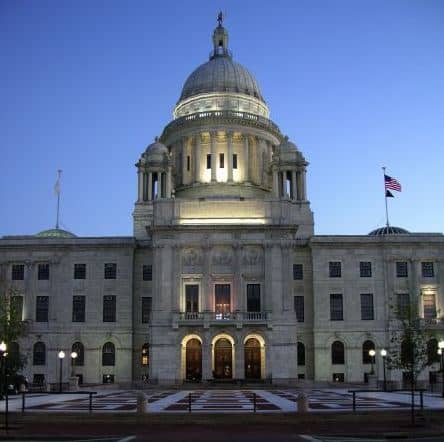 PROVIDENCE, RI —  The FBI warns of armed state capitol protests planned for all 50 states, as outgoing Gov. Gina M. Raimondo and incoming Lt. Gov. Daniel McKee were transitioning leadership.
Neither Raimondo nor McKee, who will take the Governor's office after Raimondo's nomination as President-Elect Joe Biden's secretary of commerce, were able to be reached to speak about the preparations to protect the Ocean State. 
At the national level, Rhode Islander Peter T. Gaynor, FEMA administrator, is taking over as acting secretary of Homeland Security following the resignation of  current acting secretary Chad Wolf.
According to ABC News, the protests are being planned starting this week through at least Inauguration Day Jan. 20.
The report also cites information the FBI received about a group calling for the "storming" of local, state and federal courthouses, as well as administrative buildings if President Donald Trump is removed from office ahead of the Inauguration. House Democrats are expected to vote Wednesday morning on the impeachment resolution against President Trump sponsored by Rhode Island Congressman David N. Cicilline.
The warning comes less than a week after Trump supporters stormed the U.S. Capitol, forcing the evacuation of the Senate which temporarily halted the counting of Electoral votes and resulted in the death of five people. 
In the wake of that situation, Rhode Island State Police beefed up security around the state. Asked if security is being stepped up following the latest alert, Colonel James M. Manni told Warwick Post, "The Rhode Island State Police respectfully declines to comment on any security preparations at this time."