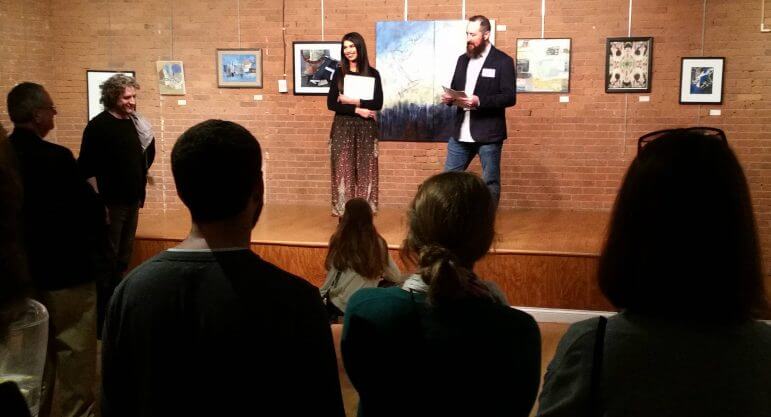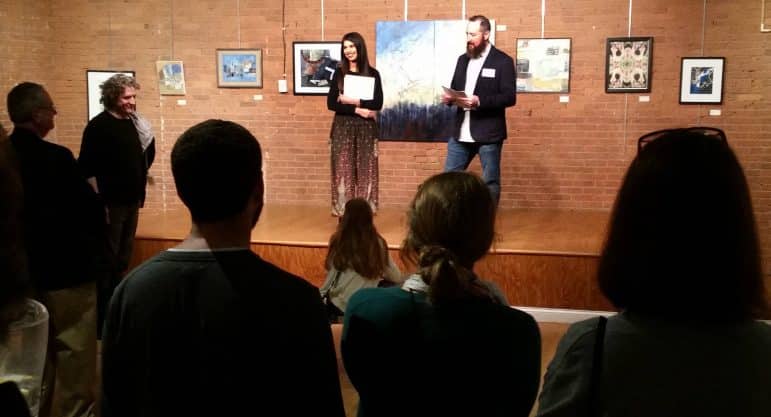 WARWICK, RI — "Exploring Abstracts," the current exhibition at Warwick Center for The Arts, presents unique, imaginative views of objects mundane and exotic, but only until May 19.
Time is running out to check out the 35 pieces submitted by 28 artists. The works span a variety of mediums including painting, photography, drawing, and mixed media.
Kevin Gilmore, the juror, was tasked with selecting which pieces appeared in the show. He graduated with a B.A. in Fine Art from the University of Rhode Island in 1999. Since then, he's traveled the US exploring the landscapes and exhibiting his work, living in New York City, but returned to his native Rhode Island.
More than 75 people attended the opening reception on April 5.
The Warwick Center for The Arts is located at 3259 Post Road, right next door to City Hall. It's open Wednesday 10-4, Thursday 1-6, Friday 10-4, Saturday 12-3, and closed Sunday-Tuesday. Check them out on Facebook and their website WarwickCFA.org.