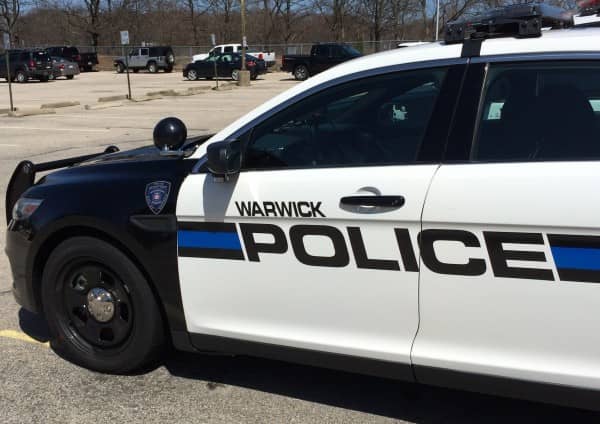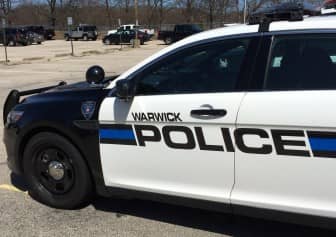 Warwick, RI — A 29-year-old Warwick woman complained of squirrels to police after she crashed her 2012 Mazda into a telephone pole at 11:23 p.m. May 31, but WPD Officer Michael Harris charged her with DUI since she admitted to drinking that night and also because, he noted, squirrels are not nocturnal.
Harris and Officer Melissa Pinheiro were dispatched to the scene of the crash at 115 Sturbridge Drive, where the Mazda had collided with a telephone pole. The car was about 10 feet away from the pole, and had heavy front end damage. The pole had visible damage from a car strike, Harris reported.
The driver, Nicole Hatton, 29, of 112 Sturbridge Drive, Warwick, was still in the car, and Harris advised her to sit still and wait for rescue personnel. She complained of pain in her neck, back, and head.
Harris asked Hatton where she was traveling from, and she said she'd been returning form a liquor store in North Kingstown. She said she hadn't been drinking, but admitted to having alcohol before driving after Harris told her he could smell alcohol on her breath, according to the report.
Hatton told Harris she had swerved to avoid a squirrel when she struck the pole. But Harris noted some contradictory details in addition to the odor of alcohol: bloodshot eyes, her face was flushed red and she slurred her words. Also, "It should be noted that squirrels are typically not nocturnal," Harris wrote in his report.
In the ambulance, Hatton told Harris she'd had two glasses of wine that evening, the last at about 8 p.m. Hatton identified a red stain on her blouse as red wine, according to the report. Harris performed a test of Hatton's vision, the only sobriety test possible given her injuries, which showed a lack of smooth pursuit in both her eyes and repetitive, rapid moments of her eyes.
Hatton was transported by rescue to Kent County Memorial Hospital, where Harris read her rights. Hatton refused to submit to a chemical blood test, and Harris charged her with DUI, first offense, with a court date of June 21. Harris also cited her for lane violations, and for refusing to submit to the chemical test.