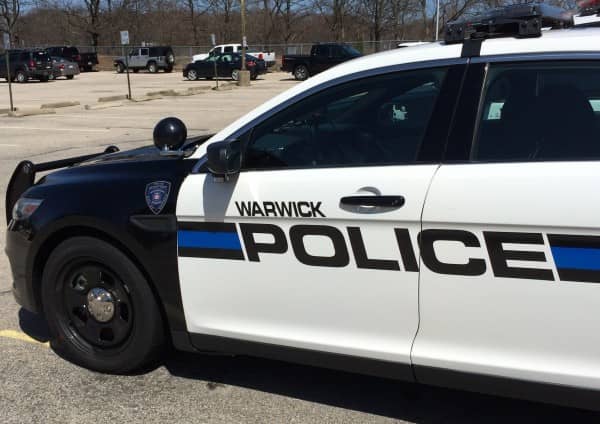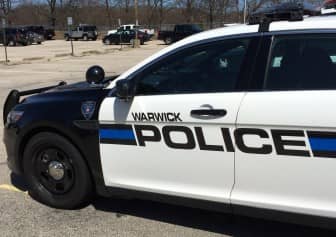 WARWICK, RI — Officer Manuel Pacheco and three other officers were called to the McDonald's at 2390 Warwick Ave. Sept. 16 at 8:22 p.m. for a report of a driver in a blue van who appeared to have passed out, ultimately arresting the man on a charge of oxycodone possession.
As Pacheco arrived at the location, he saw the van stopped at the drive through, in front of the ordering speaker, according to the officer's report. There were several vehicles lined up behind the van, Pacheco reported.
The van was running with the transmission set in drive, and the man appeared conscious but slumped at the wheel, according to the report. A McDonald's employee was standing outside the vehicle, and told Pacheco the driver was now responding and conscious.
Pacheco asked if the man, later identified as Jason Leone, 45, of 130 Chapel St., Block Island, RI, was OK. The driver looked up and responded, after a delay, that he was simply tired. The officer noted Leone had bloodshot eyes and an odor of alcohol on his breath.
The officer asked Leone to put the van in park, but although he replied "OK," the van continued to roll forward. Pacheco repeated his request, but was forced to reach into the van and put it in park to avoid a crash. Pacheco opened the van's door and ordered Leone to step out, but the man fumbled in his pockets, prompting Pacheco to order him to keep his hands in view. Pacheco eventually seized the man's hands and searched him.
Officer Matthew Higgins arrived and assisted with searching the van, finding open beer cans and and small "nip" liquor containers. Further search revealed an beer can on the floor, which was wet, as if the can had been emptied onto the floor, and a second open, empty beer can wedged behind the driver's side seat near the console.
Pacheco also located a small plastic hideaway key container, containing a plastic bag with several small green pills, later identified as oxycodone, 15 mg. dosage, for which he did not have a prescription.
A series of sobriety tests showed a lack of smooth pursuit in Leone's vision, was unsteady and unable to maintain heel-to-toe cadence during a walk and turn test, and was not able to stand on one leg.
Pacheco arrested Leone on suspicion of DUI, and transported him to Warwick Police Headquarters, where he refused to submit to a chemical test of his blood alcohol.
Leone was charged with DUI, first offense, blood alcohol unknown, and issued a violation for refusing the test. He was also charged with possession of oxycodone, a felony.