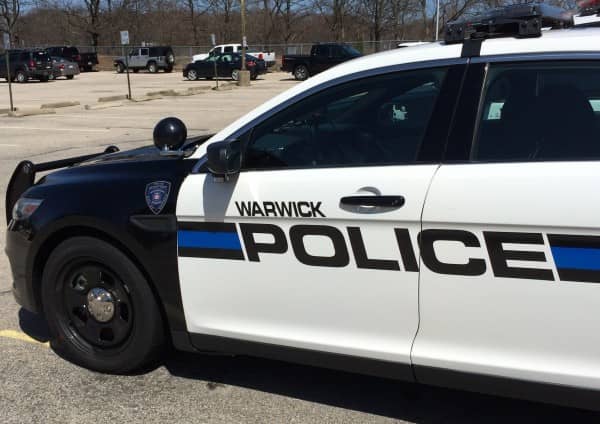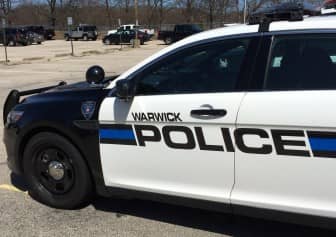 WARWICK, RI — Officer Alfred Silveira arrested a Woonsocket man wanted on a warrant for a DUI charge after stopping him on West Shore Road June 14 at 1:13 a.m. for failing to turn on his car's headlights, getting a single handcuff on him before he attempted to run, requiring the aid of another officer to subdue him.
Silveira was driving west on West Shore Road that night when he spotted five vehicles on the side of the road with their lights on. He'd just dispersed the vehicles from Conimicut Point Beach, so he signaled them with his cruiser's high beams, encouraging them to move along, according to the officer's report.
The vehicles pulled back onto the road and continued west, but Silveira notcied one, a gold Volkswagen, was operating without headlights. Silveira turned on his emergency lights, signaling the driver to pull over. The Volkswagen pulled onto Stokes Street and pulled over.
As Silveira got out of his cruiser and approached the Volkswagen, the driver started to get out, and Silveira shouted to the man, telling him to stay in the car, twice, before he returned to his car, the officer reported.
Silveira approached to the driver's side of the car and spoke with the driver, identifying him as Elvis Rosario, 20, of 367 Elm St., Woonsocket. While searching for his license, registration and proof of insurance, Rosario attempted to open his car door again, and Silveira closed it, repeating his instruction to remain in the Volkswagen, according to Silveira's report.
Rosario was able to provide his license, but could not find his registration or proof of insurance, the officer reported. A background check revealed Rosario had an active Sixth District Court warrant for his arrest on a DUI charge, and also that his registration had been suspended.
WPD Sgt. Randy Francis joined Silveira at the scene, and the two approached Rosario to arrest him. As Silveira placed the first handcuff on Rosario, the man attempted to run from the officers. The officers restrained him, forcing the man to the ground and placing him in both handcuffs. The struggle caused Silveira minor injuries, including scrapes to his right elbow, the back of his left hand, and scrapes on his knees.
The officers lifted Rosario from the ground and placed him in Silveira's  cruiser, transporting him to Warwick Police Headquarters, 99 Veterans Memorial Drive, where he was charged with resisting arrest, driving after denial of his license, and cited for operating at night without his head lights, and operating a vehicle without active registration or insurance.
Hunter's Towing towed Rosario's Volkswagen from the scene. Rosario was later transported to the ACI and turned over to their custody.