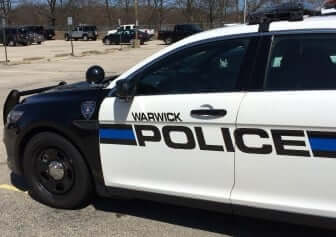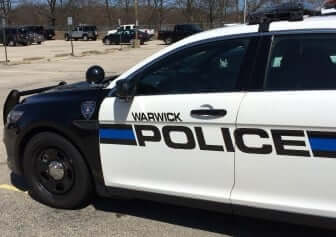 WARWICK, RI — As three WPD cruisers met with a man reporting an erratic, aggressive driver in a Mercedes on Greenwich Avenue, he pointed to the passing gray 2004 E320, leading to a DUI arrest Sept. 18 at 6:46 a.m.
According to Warwick Police records, the reporting driver had been following the Mercedes from Rte. 95 South after watching it swerve across the highway and then into the breakdown lane and travel in that lane. The driver followed the Mercedes onto the Jefferson Boulevard exit, continuing to drive erratically, according to the report.
The following driver said the Mercedes driver noticed he was being followed and stopped short, allowing the Mercedes to get behind him, after which the Mercedes driver followed him still driving erratically, according to a police report.
When the driver pulled over at the Stop & Shop lot, 575 Greenwich Ave., the Mercedes driver followed, then tried to ram his 2021 GMC Yukon. The Mercedes driver got out of his car and approached him, the Yukon driver said, pulling his shirt to expose his waistband, as if he might have a weapon there.
A short while later, WPD cruisers converged on their location, and the Mercedes driver got into his car and attempted to drive away as the Yukon driver pointed at the fleeing vehicle.
Officer Evan Brown stopped the Mercedes at 500 Greenwich Ave. and identified the driver as Enrique Suarez, 33, of 320 Lowell Ave., Apt. 2, Providence, RI, according to the officer's report.
Brown reported an immediately apparent strong odor of alcohol coming from inside the car, where Suarez was the only occupant. He told Brown he was headed to Post Road from Olneyville. He asked why he had been stopped and stated his rights were being infringed.
Brown informed him of the report of erratic driving and aggressive driving, which Suarez denied. The officer asked him to shut off his car, which he did, and to step out for sobriety tests, which Suarez refused, demanding a supervisor after learning neither Brown nor a supporting officer at the stop were wearing body cameras.
WPD Sgt. Ryan Lancaster was called to the scene, and Suarez got out of his Mercedes and spoke with the officers on the curb. He said he had had a beer eight hours prior, and had also smoked marijuana two hours prior, and that he was OK to drive.
Suarez repeated he had done nothing wrong and became more agitated, moving his hands to his pockets and waistband, and Lancaster secured him, handcuffed, in his cruiser, where the smell of alcohol in the enclosed space became "very potent," according to Lancaster's report.
Suarez refused to submit to sobriety tests. Lancaster arrested him on suspicion of DUI, and transported him to WPD Heaquarters, 99 Veterans Memorial Drive, where he refused to submit to a breath test of his blood alcohol level.
Brown charged Suarez with DUI, blood alcohol unknown, and cited him for refusing the test.