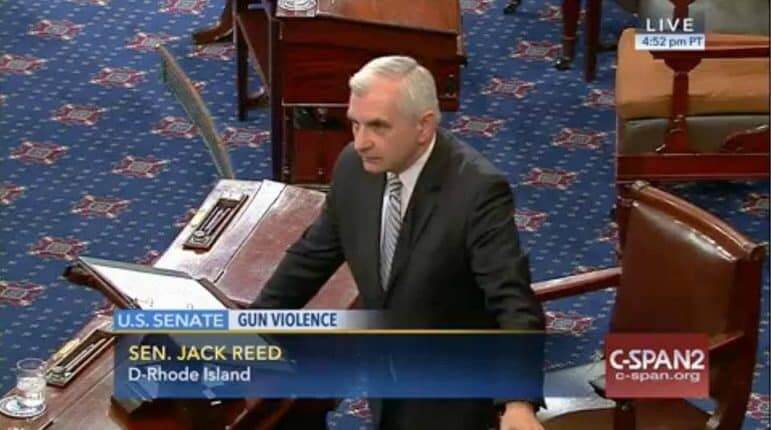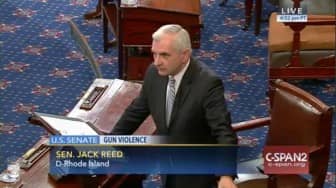 WASHINGTON, DC — U.S. Senator Jack Reed has joined with U.S. Senator Patrick Leahy (D-VT) and 47 colleagues in introducing the John Lewis Voting Rights Advancement Act (VRAA), to restore the power of the Voting Rights Act (VRA), strengthen the freedom to vote, and ensure elections are safe and accessible.
"The John Lewis Voting Rights Advancement Act would update and advance voting protections for all Americans, combat voter suppression, improve election transparency, and strengthen and secure election processes," said Reed.  "We cannot tolerate voter discrimination and suppression, but it has been on the rise lately.  After a series of Supreme Court rulings weakened the Voting Rights Act, there have been repeated partisan attempts to enact restrictive voting laws that disproportionately suppress turnout among minorities.  The John Lewis Voting Rights Advancement Act would provide needed federal oversight and serve as a check on communities that have engaged in a pattern of restricting voting rights and making it harder for minority votes to be counted."
Named for the late Congressman and civil rights icon John Lewis (D-GA), the VRAA would restore the full protections of the Voting Rights Act.
In 1965, Congress passed the landmark Voting Rights Act to outlaw racial discrimination in voting and reauthorized it four more times, with the last reauthorization vote in 2006.  This helped make it more difficult for states to discriminate against minority voters, particularly Black Americans, and allowed the federal government to take action against states with a history of Jim Crow laws such as poll taxes and literacy tests that were used to disenfranchise voters, according to an announcement from Reed's office.
In 2013, the U.S. Supreme Court voted 5-4 to weaken core protections under the Voting Rights Act in the case of Shelby County v. Holder.  As a result, several states and localities throughout the country have implemented policies — such as closing polling places — that disproportionately suppress the voting rights of people of color, the elderly, college students, those living in rural areas, and others.  Earlier this year, in July 2021, the Supreme Court issued another split ruling further weakening the law in its decision in Brnovich v. DNC, making it more difficult to challenge discriminatory voting laws under Section 2 of the Voting Rights Act.
"The right to vote is fundamental and must be protected.  We are the United States of America and our elections must be open and transparent and follow a process and procedures that all Americans can trust," said Reed.  "The John Lewis Voting Rights Advancement Act follows a bipartisan blueprint for protecting the rights of individuals and the very integrity of our democracy itself."