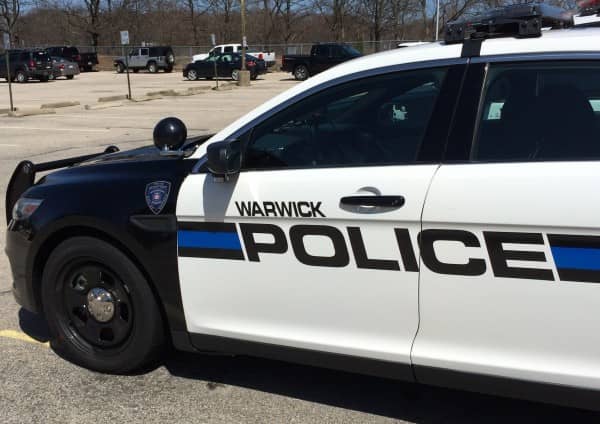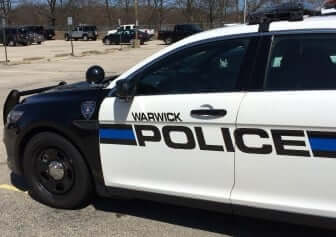 WARWICK, RI — On March 4, 4:33 a.m., Officer Jackson Acciaioli found a black 2009 Chevy HHR stopped on Lincoln Avenue near Post Road, its driver dozing.
Acciaioli ultimately arrested the driver, William Vieira , 31, of 32 Jefferson Ave., Riverside, RI, on a DUI charge, an outcome foreshadowed by the man's answer to the officer's question about what caused him to be asleep in the middle of the road.
"A little alcohol," Vieira replied, according to the officer's report.
Before that answer, however, Acciaioli had to wake Vieira up. First, the officer knocked on the driver's side window multiple times, according to the report. Then he shouted through the window several times. During all this, the driver's head remained slumped at the wheel. Finally, according to the report, Acciaioli reached through the window and shook the man's shoulder.
Vieira woke, and Acciaioli asked him to put the vehicle into park and shut it off. That required a few tries on Vieira's part, with him first switching the car to neutral and then hitting the gas. He managed to put it in park and switch it off, but restarted it in his confusion, and had to turn it off a second time before giving Acciaioli the keys, according to the report.
Acciaioli asked Vieira to take sobriety tests, which the driver agreed to. During the tests, Vieira demonstrated a lack of smooth pursuit and involuntary eye movement in his vision, stepped off-line multiple times during a walk and turn test, and put his foot down multiple times during a one-leg stand, requiring a nearby pole to steady himself, according to the report.
Acciaioli arrested the driver and transported him to Warwick Police Headquarters, 99 Veterans Memorial Drive, where he registered a .093 twice on successive breath tests of his blood alcohol content.
Acciaioli charged Vieira with DUI, .08 to .10, first offense, and cited him for Stopping or Parking Prohibited. He was releases at about 8 a.m. to the custody of a sober adult.
Vieira was arraigned on the DUI in Third District Court March 30, scheduled for a pretrial conference May 8, and released on $1,000 personal recognizance.