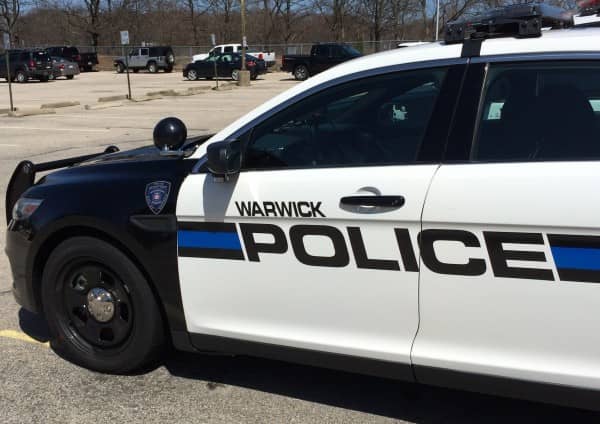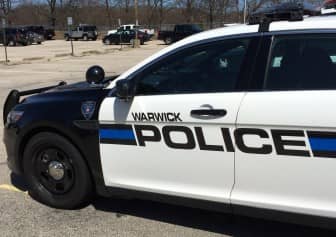 Warwick, RI — Officer John Curley stepped into restricted lot behind Warwick Police Headquarters Jan. 30 at 10:14 p.m. to find an inebriated Warwick man behind the wheel of a 2009 White Kia Spectra who, in the confusion of a blood alcohol level of .386 — nearly five times the legal limit — had driven himself into police custody.
Curley motioned to the driver with his flashlight and hands to stop, and approached the Spectra to speak with the man, later identified as Richard Fisher, 41, of 166 Coburn St., Warwick, according to the officer's report.
As Curley spoke with Fisher, the officer reported a strong odor of alcohol on the man's breath, and also observed that the man's eyes were bloodshot and watery, and that his speech was slurred. Curley asked if Fisher had been drinking that evening, and the man said he had not.
Fisher agreed to take field sobriety tests, but failed to follow instructions for the vision test or the one-leg-stand. Curley did not ask him to perform the walk-and-turn test due to a physical disability. Fisher also consented to a breath test, registering a .386 result for blood alcohol level, 4.8 times the legal limit.
Curley arrested Fisher and brought him into the station, where he consented to a second breath test, registering a result of .394 blood alcohol content, 4.9 times the legal limit, and another at .386.
Fisher told Curley he had come from All Stars on Airport Road, and had been attempting to go home at the time Curley found him in the police parking lot, which was marked, at both entrances,"DO NOT ENTER- POLICE ONLY."  Curley noted in his report that Fisher lost control of his bladder and bowels during the booking process.
Curley charged Fisher with DUI, first offense, blood alcohol .15 or greater, and was also issued a violation for failing to notify the Registry of Motor Vehicles of his recent change of address.  He was scheduled to answer the DUI charge in Third District Court on March 8.
Warwick Police ultimately transported Fisher to Kent County Memorial Hospital for detox treatment, due to his high blood alcohol content.
The incident was not the first in which an inebriated driver transported himself to Warwick Police Headquarters. In August of 2014, an East Providence man was charged with DUI after driving past the "Police Only" sign and pulling alongside an occupied WPD cruiser, his mouth wide open, a shocked look on his face.