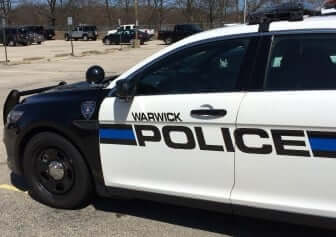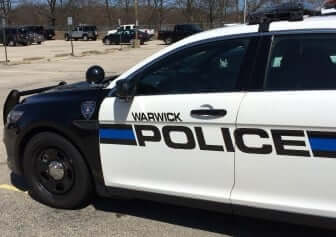 WARWICK, RI — At 7:16 p.m. Oct. 19, Officer Jean Toussaint stopped a stolen car -a silver 2019 Hyundai Sonata on West Shore Road, charging the driver for operating without consent and fentanyl possession.
Earlier that night, Toussaint had been alerted that the car had been spotted headed toward Warwick on Broad Street by Flock Security, a traffic camera service contracted by Cranston, according to the officer's report. The public surveillance cameras went up on Cranston, Pawtucket and Woonsocket Streets without warning or explanation in August.
Toussaint spotted the car on Warwick Avenue just north of Airport road and turned around to follow it, catching up with it as it stopped in the left turn lane onto West Shore Road, confirmed the plate as the car turned on to that street, and stopped it with another cruiser near Aurora Drive, Toussaint reported.
The officer approached the driver and ordered him to shut off the car and get out. The man, later identified as Jamel Montrel Crudup, 30, of 37 Daniel Ave., Apt. 2, Providence, refused, asking why he had been stopped. When Toussaint told him the car had been reported stolen, Crudup denied it was stolen, according to the report.
Crudup eventually turned off the car and got out, after which Toussaint arrested him for driving a stolen vehicle. Crudup resisted, pulling his hands away as the officer attempted to handcuff him, which the officer managed with the assistance of another officer.
Crudup was on the phone with a woman at the time of his arrest, who he asked to meet him at the scene, who he said owned the car. The car's owner was a rental company, Toussaint learned. The woman Crudup had called did show up, but could not produce any rental paperwork, according to the report.
A search of Crudup turned up a plastic sandwich bag in his waistband containing several smaller plastic bags, containing a white powdery substance later identified as fentanyl, 5.8 grams.
Toussaint charged Crudup with one count of driving without consent of owner, and one count of fentanyl possession.