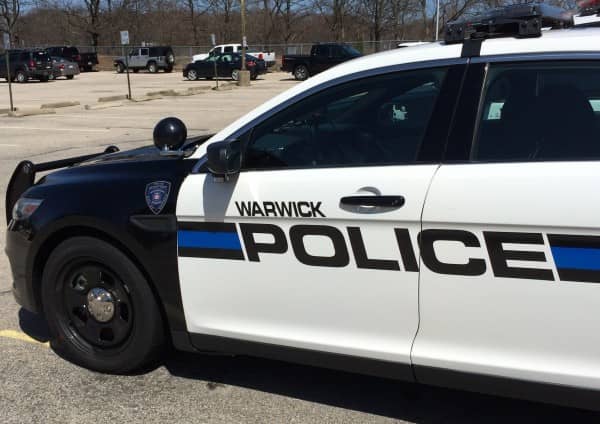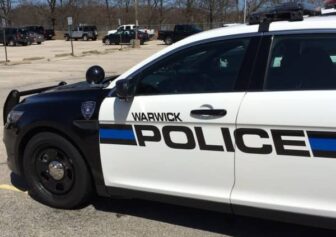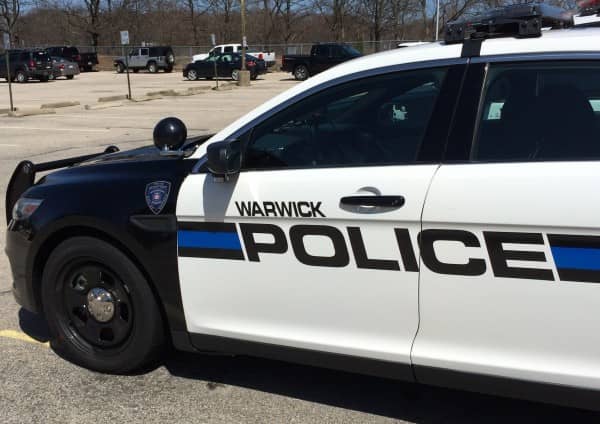 WARWICK, RI — Sgt. Derek Mourato was about to pull over a gold 2007 Sebring  stopped at a green light on Jefferson Boulevard July 8 at 1:03 a.m. when it sped away, crashing into bus stop near the La Quinta motel, 36 Jefferson Blvd.
The car reached speeds of 70-75 mph on the road, where the speed limit was 35 mph, before it struck a telephone pole, rolled over on its passenger side and fell back on its wheels, and spun out, according to Mourato's report, causing extensive damage to the car's front driver's side corner. The hood, back bumper and windshield were all damaged as well.
Mourato approached the driver's side of the car, observing the driver moving around inside, and drew his pistol, holding it at the low-ready position, and ordered the driver out of the car. The driver, later identified as Vincent Leonardo, 49, 404 Manton Ave., Apt. 3, Providence, RI, did not get out. Instead, he reached around the car, complaining that he felt his arms were burning from the air bags that deployed inside his car.
Officer Wilfredo Ortiz Beriquete arrived and removed Leonardo from the car, handcuffing him and placing him in his cruiser as Mourato remained nearby with his weapon ready.
Warwick Fire personnel responded to the scene and cleared Leonardo, who ultimately refused treatment.
Leonardo told the officers he had been returning from a friend's house, where he had purchased a bounce house for his niece and was returning home. He said he had been reaching for a pack of cigarettes in the car at the time of the crash and had not been aware Mourato was following him at the time. Mourato noted in his report he had not activated his emergency lights as he followed the car, according to Ortiz Beriquete's report.
Leonardo did not display signs of impairment, according to the report. He was transported to Warwick Police Headquarters, 99 Veterans Memorial Drive, Warwick, where he was charged with reckless driving, and cited for speeding, losing control of his car, and lane violations. He was released at 4:08 a.m.
Leonardo's car was removed from the scene by Christian Towing.