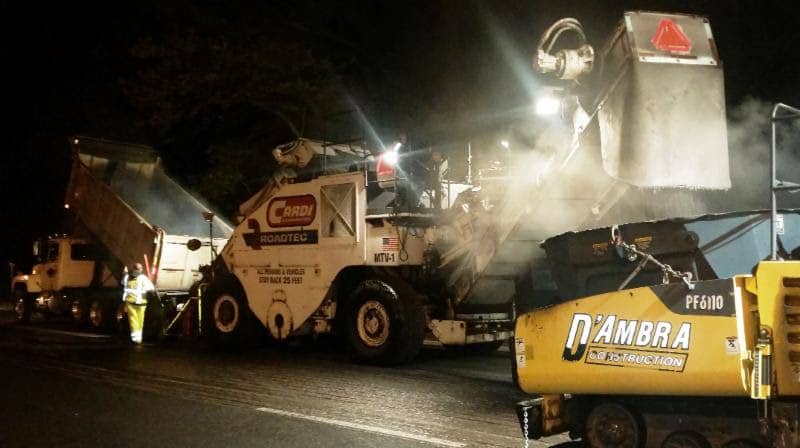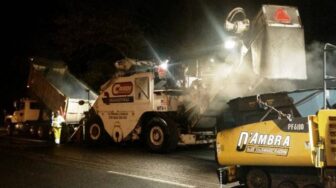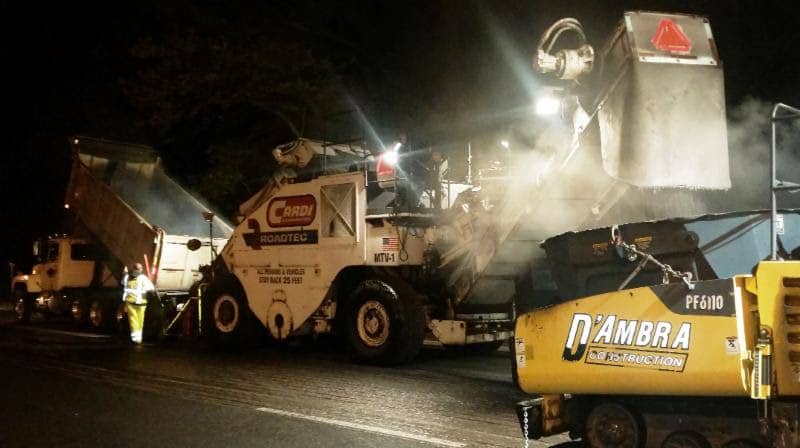 Warwick, RI – If your Friday night plans will call for travel south of Cranston and Warwick, you'll want to avoid using I-95 South tonight.
RIDOT will be paving the highway from the Milford Street overpass in Cranston to the Service Avenue overpass in Warwick. The two left lanes will close from 10 p.m. to 7 a.m. Saturday morning.
A release from the DOT says delays are anticipated and advises motorists to seek alternate routes.
Tomorrow, the DOT will also close two lanes in Apponaug  for utility work on Route 1 (Post Road) North, from West Shore Road to Veterans Memorial Drive, Saturday from 6 a.m. to 4:30 p.m.  
They'll also have one lane of alternating traffic for construction on West Shore Road, from Long Street to Post Road from 6 a.m. to 2:30 p.m.
Delays are expected during both operations, according to the DOT.
Two lanes remain closed for overhead wire relocation onPost Road at West Shore Road, Sunday–Thursday nights from 9 p.m. to 6 a.m. the following day.