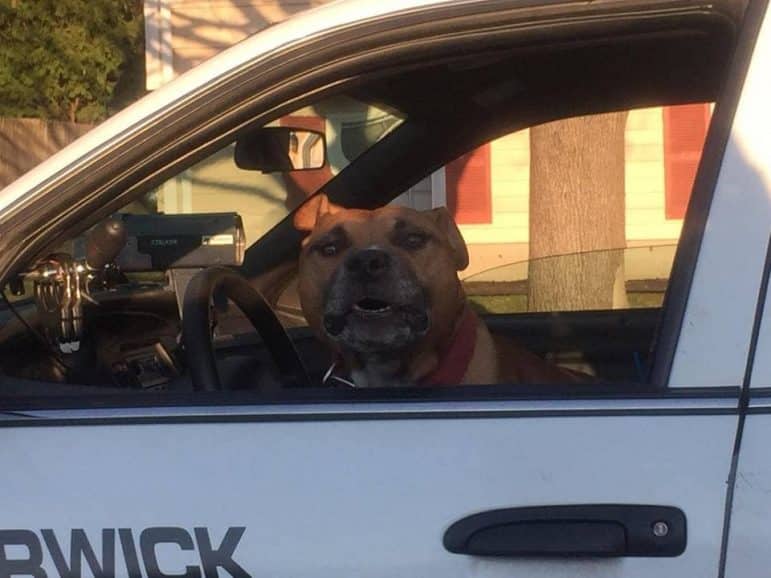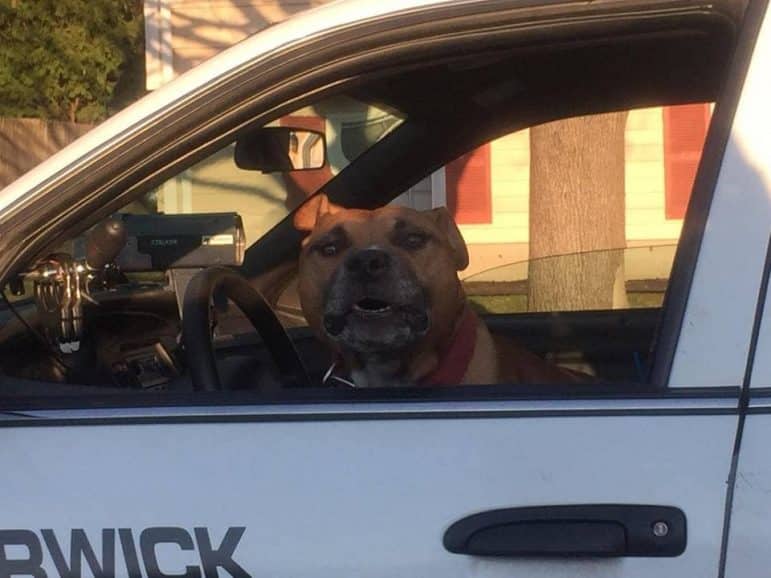 Warwick, RI — Desel the Pitbull took the initiative when he got loose from his owner during a walk March 22, and continued to show an enterprising spirit when Officer Matthew Moretti was called to corral the carousing canine.
"He quickly found out that four-legged animals are faster than people as he chased the dog in circles," wrote Lt. Joe Hopkins on the Warwick Police Department's Facebook page.
Eventually, the chase centered on Moretti's cruiser, and the two circled it several times without either winning the upper hand. That stalemate was ultimately decided in the dog's favor.
"Trying to outthink the dog, the officer opened the vehicle doors hoping the dog would jump in by himself. And that's exactly what he did, but in the front seat. After the pooch closed the door he looked at the officer and said 'How you like me now?' Hopkins wrote.
Moretti, who likes dogs and has two at home, said once Desel was in the front seat he was fine. He was barking, but was still friendly, the officer said.
"I'll be honest this is my first dog story when the dog got the best of me.  I was glad to help and make sure Desel was returned to his family without incident," Moretti added.
Hopkins said