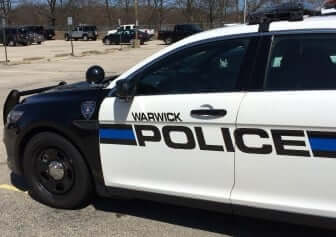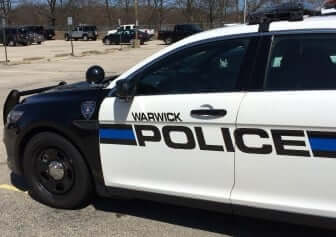 WARWICK, RI— Warwick officers arrested a dancer attempting to gather a crowd at the Warwick Mall, 400 Bald Hill Road, Oct. 6 at 7 p.m., despite being banned from the building, after he fled from their attempt to detain him to issue a no-trespass order.
Police caught Danliz Ocyrus Feliz, 23, of 50 Bowlet St., Apt. FL2, Providence, RI, charging him with obstruction of an officer and vandalism after a chase across the mall parking lot and over a fence facing Rte. 295 near the Firestone Tire and Service Center, damaging the fence. Police also charged him with vandalism for damaging the fence.
WPD Sgt. Jason Brodeur was working a security detail at Warwick Mall at about 6:30 p.m. when he found Feliz, whom he described in his report as a popular dancer with a local following in social media including Tik Tok and Instagram. Brodeur also noted that Feliz had been informed that he was not welcome at the mall after he had been escorted from the building. He alerted dispatch about a possible large crowd and to send the beat officer.
Brodeur told Feliz the building owners did not want him there and asked for his ID so he could process a formal no-trespass order prohibiting him from entering the mall. Insteat, Feliz walked away. When Brodeur attempted to stop him, Feliz ran across the mall toward the Target store, exited using doors at that area, and continued running toward Firestone, according to the officer's report.
Officer Nathaniel Gray, alerted to the chase by Brodeur, who described Feliz as wearing black sweatpants and shirt, with gray-bottomed shoes, arrived at the Target parking lot in time to see Feliz jump over the fence, and followed, ordering him to stop, which he did, allowing Gray to arrest him. Brodeur and Officer Walter Larson caught up with them shortly after, accoding to his report.
Warwick Mall security informed Gray that Feliz had damaged the fence as he jumped over it.
Gray transported Feliz to Warwick Police Headquarters, 99 Veterans Memorial Drive, and charged him with obstruction of an officer and vandalism. He was also issued a no-trespass order for the mall. He was arraigned on the vandalism charge Oct. 24 in Third District Court, and scheduled for a hearing on the charge on Dec. 1.