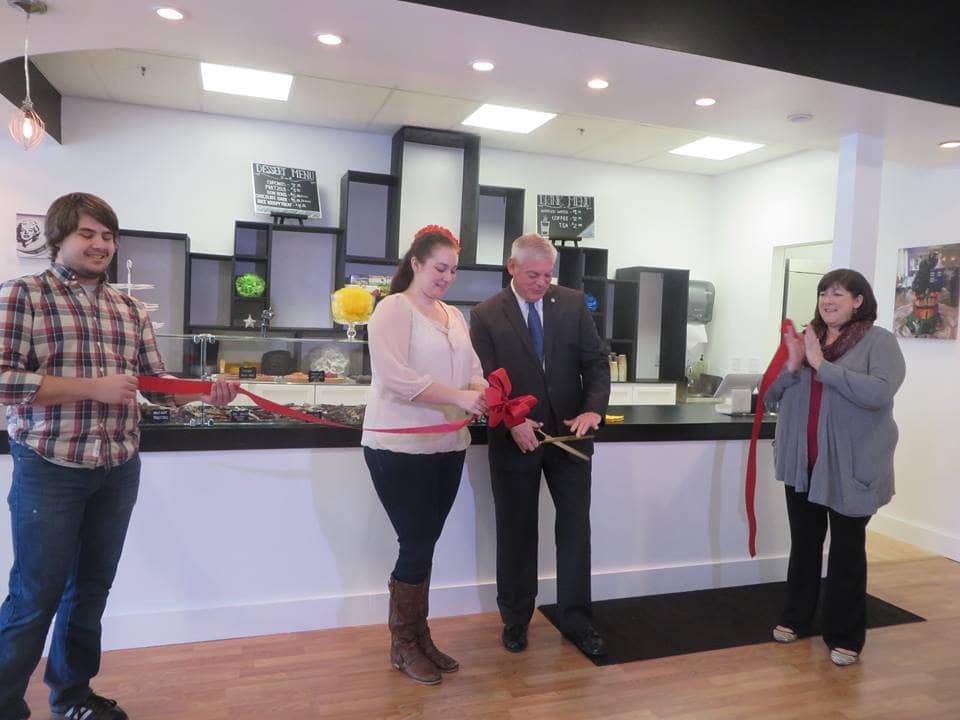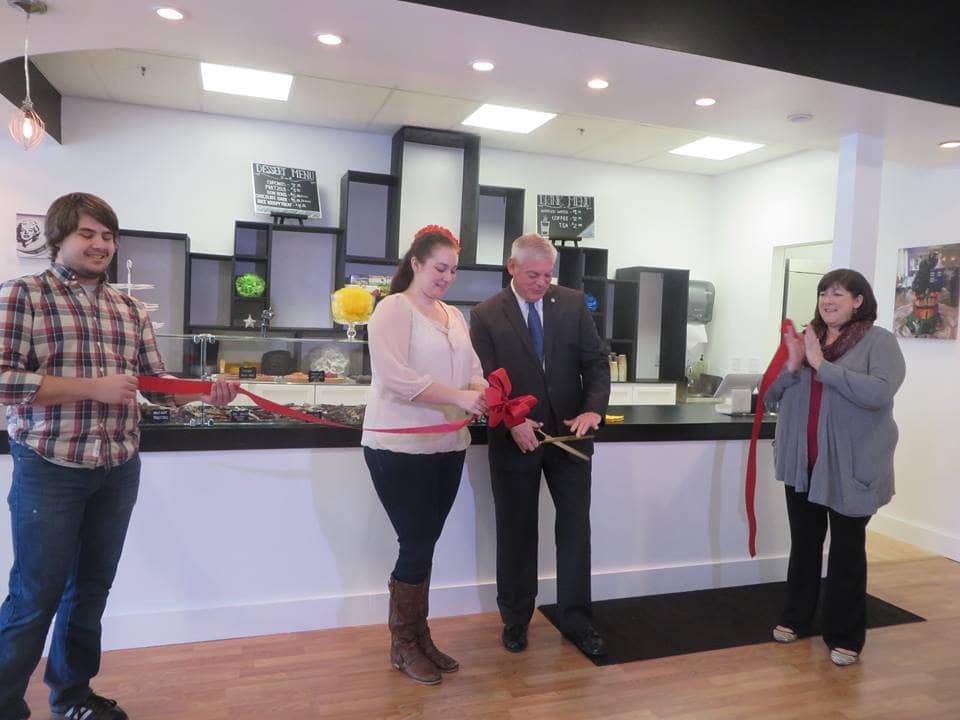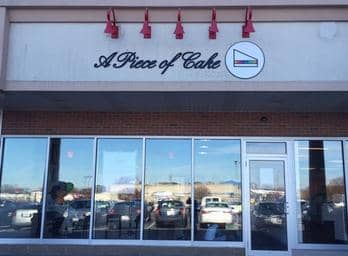 Warwick, RI —Brittni Rea, 24, of Warwick, a baker since she was seven-years-old, now offers her confectionary skills for hire on custom cakes, cupcakes and desserts at her new shop, A Piece of Cake.
The Johnson and Wales grad celebrated her new store's grand opening and ribbon cutting Saturday with a visit from Mayor Scott Avedisian at the 1800 Post Road location in Airport Plaza.
Rea created the custom baking business in 2010, making treats for friends and family, according to the business's website. As her custom creations and gourmet desserts gained a following, Rea decided to expand her business, launching the shop in late November.
"Warwick's newest bakery and cake shop opened just in time for Small Business Saturday!" Avedisian wrote to his Facebook page with a gallery of photos from the ribbon cutting.
The shop creates custom cakes, cupcakes, decadent gourmet desserts, and dessert tables made to order, in advance. Cupcakes — 18 flavors — and other sweet treats are among the shop's retail offerings for walk-in customers (The cakes are made on order and aren't ready for spontaneous pickup).
You can call ahead for more information at 401-439-2687.