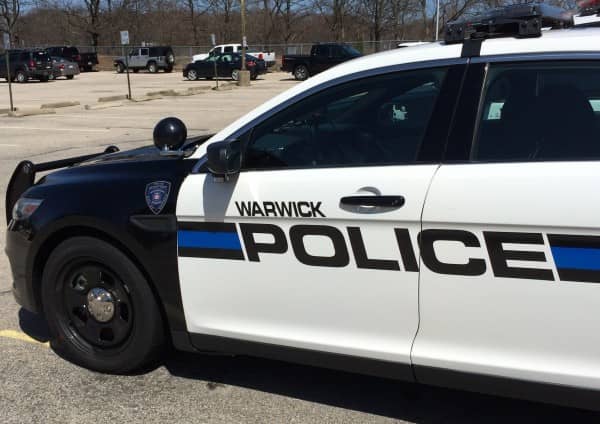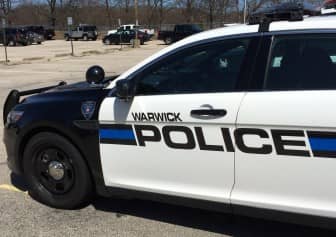 Warwick, RI — A school crossing guard was arrested on a DUI charge after showing up to her post near Norwood School 10 minutes late Nov. 16 smelling of alcohol, according to a police report.
Warwick Officer Gregory Johnson made the arrest while surveying School Crossing Guard Dana Barry, 40, of 4 Joanna Drive, Warwick, at her post at the intersection of Manolla Avenue and Pawtuxet Avenue at 3 p.m., according to the officer's report.
Barry was supposed to arrive for duty at 3:05 p.m. and remain there for 30 minutes until 3:35 p.m. At 3:10 p.m., Barry had not arrived, and Johnson helped two students walking on Manolla Avenue cross Pawtuxet Avenue, according to his report.
When Barry showed at 3:15 p.m., driving a 2007 Ford Taurus, she said she'd been stuck in heavy traffic. Johnson told her he'd helped two students cross before she arrived. As the officer spoke with Barry, he smelled a "moderate" odor of alcohol on her breath, according to the report. Johnson reported Barry also seemed lethargic, with a mumbling voice, he reported.
When confronted about these observations, Barry said she didn't feel well. Johnson asked Barry to blow into his face, but the crossing guard stuck out her tongue instead and said she had bad breath from not brushing her teeth after lunch, the officer reported.
Johnson insisted that he smelled alcohol on her breath, and Barry admitted that she had drank wine during lunch. When pressed, she said she hadn't had more than one glass, according to the report.  Johnson remained at the intersection and helped Barry cross two more students. He also called for an officer to bring a portable breath tester to the intersection.
Officer Quentin Tavares arrived at 3:35 p.m. with the tester and asked Barry to have her breath tested and also perform sobriety tests, which Barry agreed to. After feigning deep breaths three times, Barry finally blew into the tester forcefully, registering a .105 blood alcohol level, according to the officer's report.
Barry also showed a lack of smooth pursuit in her vision, missed heel-to-toe cadence on the walk-and-turn test and had to be reminded of instructions for the test, and was only able to stand on one foot for about six seconds before losing her balance.
Johnson arrested Barry, charging her with DUI, and placed her in Tavares' cruiser, as Johnson had taken a motorcycle to the spot.
Tavares searched the car Barry had been driving, finding a four-pack of Barefoot Pinot Grigio wine bottles. One of the bottles had been opened and partially consumed, and the officer also found a red solo cup that smelled of alcohol in the car, according to Johnson's report.
The officers locked the Taurus and transported Barry to Warwick Police Headquarters, where she refused to submit to a chemical test. She admitted to having drunk the wine found in her car earlier that morning, and that she had not eaten during lunch but had drank a martini at the Islander Restaurant instead, Johnson reported.
Barry was charged with DUI, blood alcohol content unknown, and also cited for refusing the chemical test. She was released to her husband at 6:25 p.m., who also took custody of the keys to the Taurus.
Mayor Scott Avedisian's press secretary Courtney Marciano said the Mayor's office would not comment on whether Barry still works for the city or if she faces disciplinary action due to the arrest, because the question involves a personnel matter.
Barry is scheduled to appear in Third District court to answer the charges Dec. 15, according to the police report.