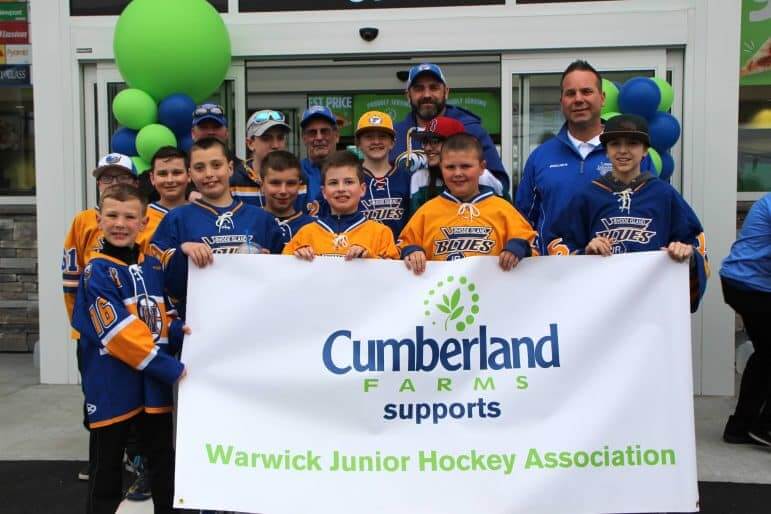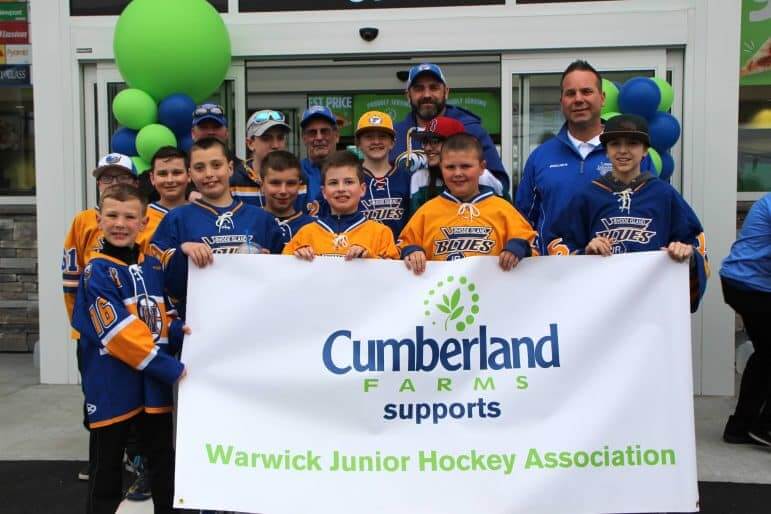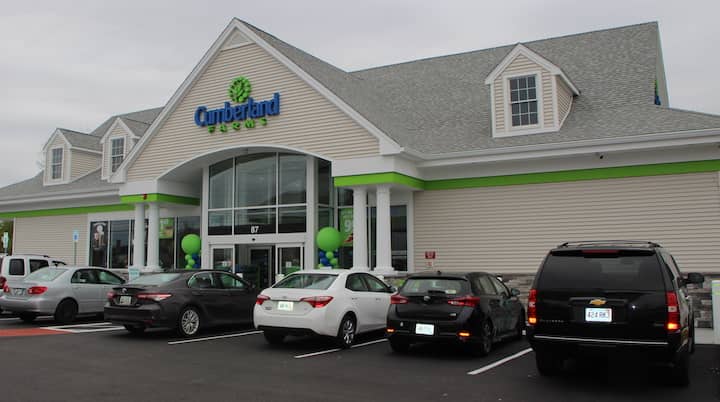 WARWICK, RI —  Cumberland Farms kicked off a four-week fundraiser for the Warwick Junior Hockey Association with their ribbon-cutting event for its latest next generation store at 87 West Natick Road May 1.
While the fundraiser lasts, 10 cents from all dispensed beverages purchased at the location will go directly to the organization, Cumberland Farms announced.
In addition to a new exterior and interior designs, the Warwick location features kiosk ordering, 22 parking spaces and 6 fueling pumps.
Customers can also now enjoy several new food and beverage options, like smoothies, frozen espresso, and milkshakes, as well as specialty coffee drinks. The expanded food menu features a variety of specialty items, including ciabatta sandwiches and Mac 'N Cheese Bites, all of which can be ordered quickly and easily on self-service ordering terminals.
"Since 2009, Cumberland Farms has opened or updated over 330 stores, and donated over $450,000 to community organizations across the Northeast and Florida," said Ari Haseotes, CEO of Cumberland Farms. "As we have passed the halfway point in our efforts, we could not be happier with the response we've received from the community. We're looking forward to bringing our new stores and menu items to all of the communities in which we serve, and to raising even more money for our local partners along the way."