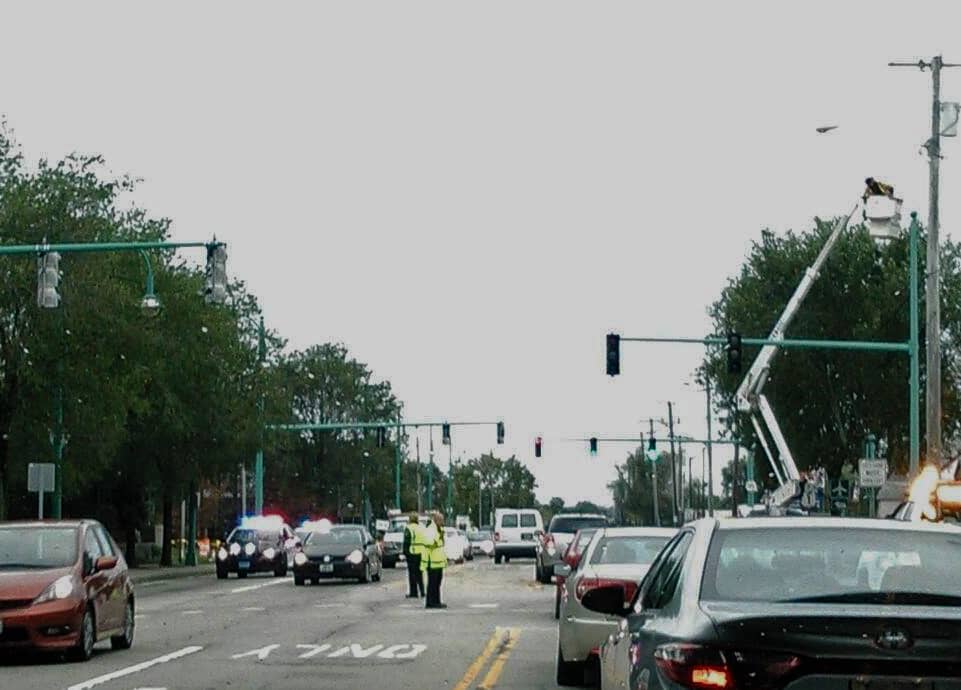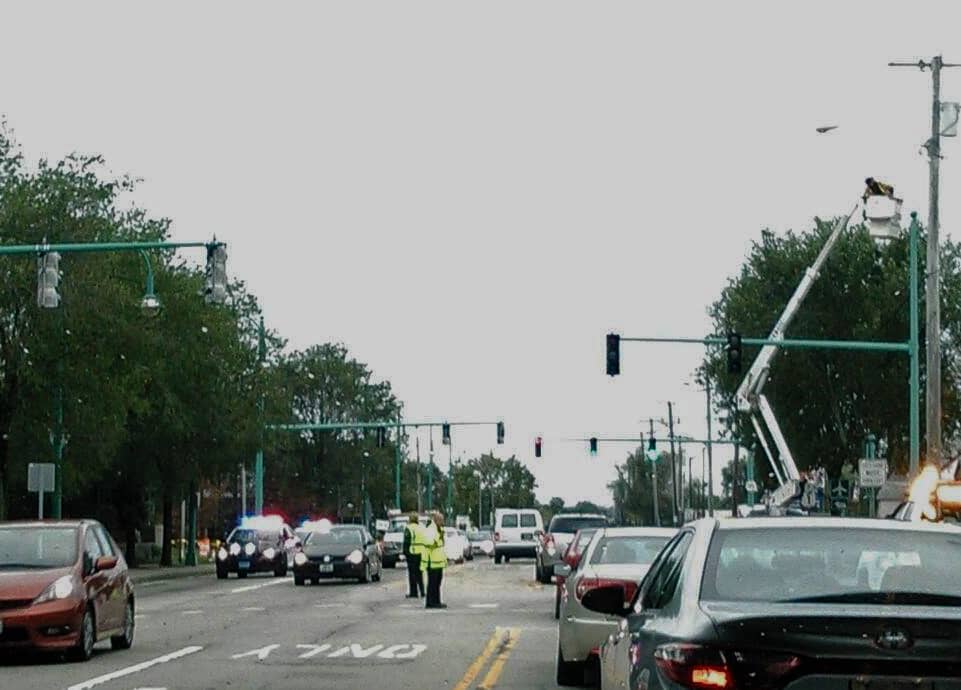 Warwick, RI – A car crash at the airport connector ramp on Post Road damaged the controls for the traffic light there at about 9:40 a.m., requiring police to direct traffic.
Multiple emergency vehicles and a National Grid truck responded to the scene, according to Warwick resident Tina Suttles.
Warwick Police received the call  for the crash at 8:58 a.m., reported as a car into the traffic control box at 2000 Post Road. Officers were still directing traffic at the scene as of 12:23 p.m., according to police.
One man and a woman were transported from the crash to Enterprise Rent-A-Car on Post Road for a replacement car, police report. No injuries were reported.