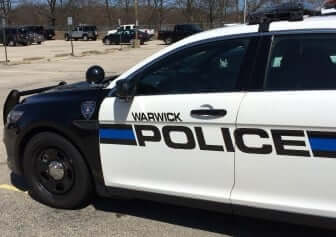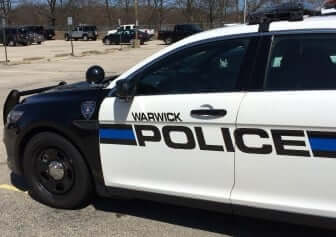 WARWICK, RI — Warwick Police arrested a Cranston man Dec. 8 at Meadowbrook Terrace Apartments, 2220 Warwick Ave., while he was driving a reportedly stolen car, a red 2008 Chevy Cobalt.
Officer Keara Enos and fellow officers followed a report of a red Chevrolet parked near a dumpster in the parking lot of the apartment complex, according to the officer's report. Enos found the car and parked her cruiser behind it, then waited for backup, she reported. She lit the car with her scene lights and spotlight, then took cover behind her cruiser. From that position, she could see a man seated in the driver's seat.
Once assisting officers arrived, Enos used her cruiser's PA system to order the man to exit the car by placing his hands out the window, then opening the car door from the outside. The driver followed instructions and officers arrested him.
Officers identified the man as Jason M. Cerrito, 36, of 24 Bracken St., Cranston. According to the report of Officer Connor Bemis, Cerrito said he had taken his boss's car, thinking he was allowed to use it.
Cerrito elaborated on the situation to Officer David Gaulin, telling him that he had been given the car by his boss and roommate in October to transport himself and coworkers to jobs. Earlier that evening, he said, he and his boss had gotten into an argument.
Gaulin transported Cerrito to Warwick Police Headquarters, 99 Veterans Memorial Drive, where he was charged with driving without consent of the owner or lessee. He was arraigned Dec. 19, released on a $5,000 surety bond and scheduled for a court screening on the charge on Feb. 13.