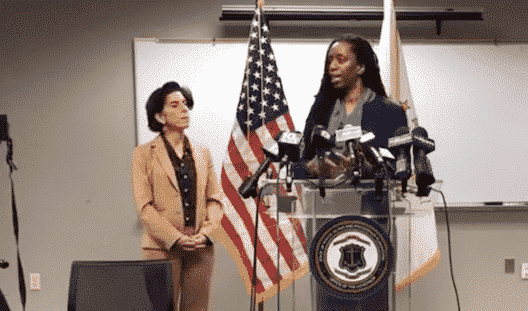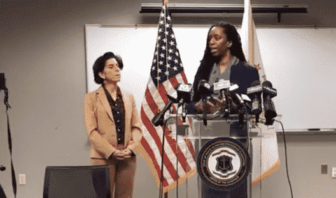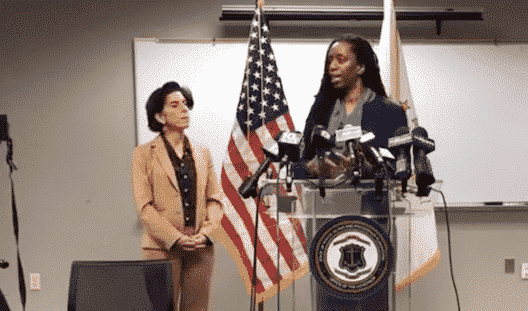 PROVIDENCE, RI — Governor Gina Raimondo and the RI Department of Health (RIDOH) are asking the public not to organize or attend events with 250 or more people as the state works to curb spread of COVID-19.
Raimondo and Nicole Alexander-Scott, MD, MPH, RIDOH director announced the guidance at 4 p.m. during a press conference at  RIDOH, 3 Capitol Hill, Room 401.
"We only have one chance to contain this. This is one shot to contain it," Raimondo said.
The measure is in line with the latest guidance from the Centers for Disease Control and Prevention (CDC), according to a statement from RIDOH. It is intended to slow the transmission of COVID-19 and to protect people at increased risk for severe illness, including older adults and people with underlying health conditions.
Steps to limit large events are most effective at preventing the spread of disease when implemented before a community is seeing widespread transmission, according to RIDOH. The restriction on large groups will be re-examined in two weeks, according to the health department.
"I am asking for the partnership and support of people who are organizing large events," said Raimondo. "In accordance with the best science from CDC, I am asking that certain events be cancelled or postponed. I know that this is an inconvenience. I am enormously appreciative of everyone's patience as all of us – government, the business community, and all Rhode Islanders – work together to keep Rhode Island healthy and safe."
Additional notes on event recommendations:
This recommendation is specific to organized events at which people will be concentrated for sustained periods of time, such as parties, sporting events, and parades. This recommendation does not pertain to the normal school day for students and to workplaces, as long as 250 or more people are not closely concentrated (within six feet of each other) for sustained periods of time.
Do not organize events that will be attended by large numbers of older adults. (CDC's current guidance is for organizations that serve high-risk populations to consider canceling events of more than 10 people. Older adults are a high-risk population.) At any event that older adults will attend, verbally screen people for illness, provide hand sanitizer, ensure that people are washing their hands regularly, and ensure that people are not closely concentrated for sustained periods of time.
Promote messages that discourage people who are sick from attending events, regardless of the number of people at the event. Additionally, those messages should urge older adults to not attend events.
Provide COVID-19 prevention supplies, including soap in restrooms, hand sanitizer, and tissues.
Develop flexible refund policies for participants. Create refund policies that permit participants the flexibility to stay home when they are sick, need to care for sick household members, or are at high risk for complications from COVID-19.