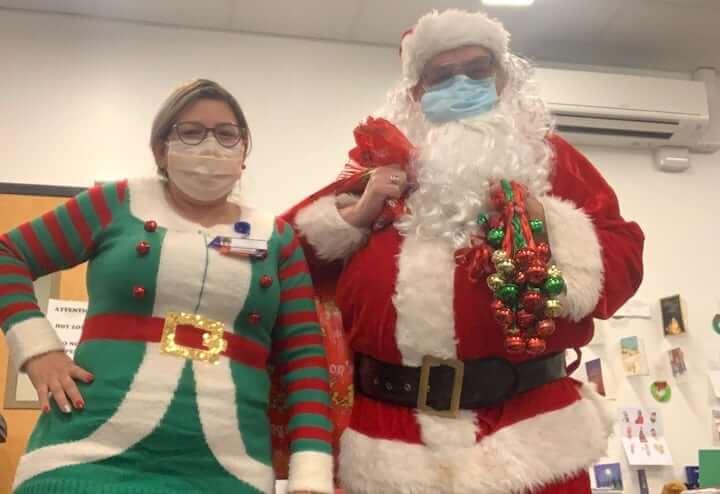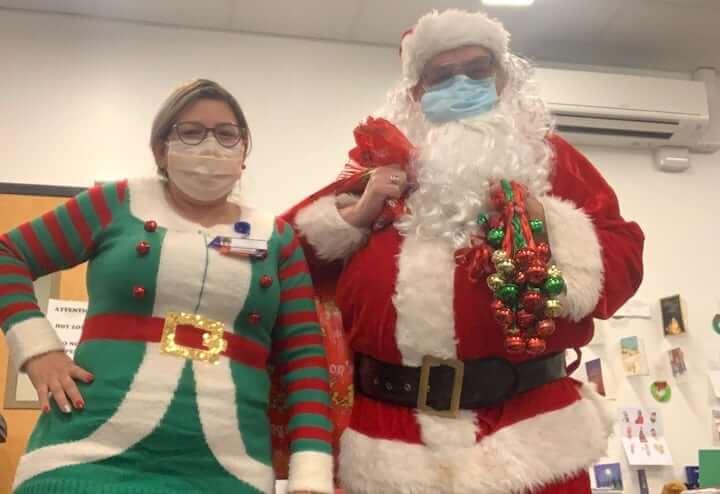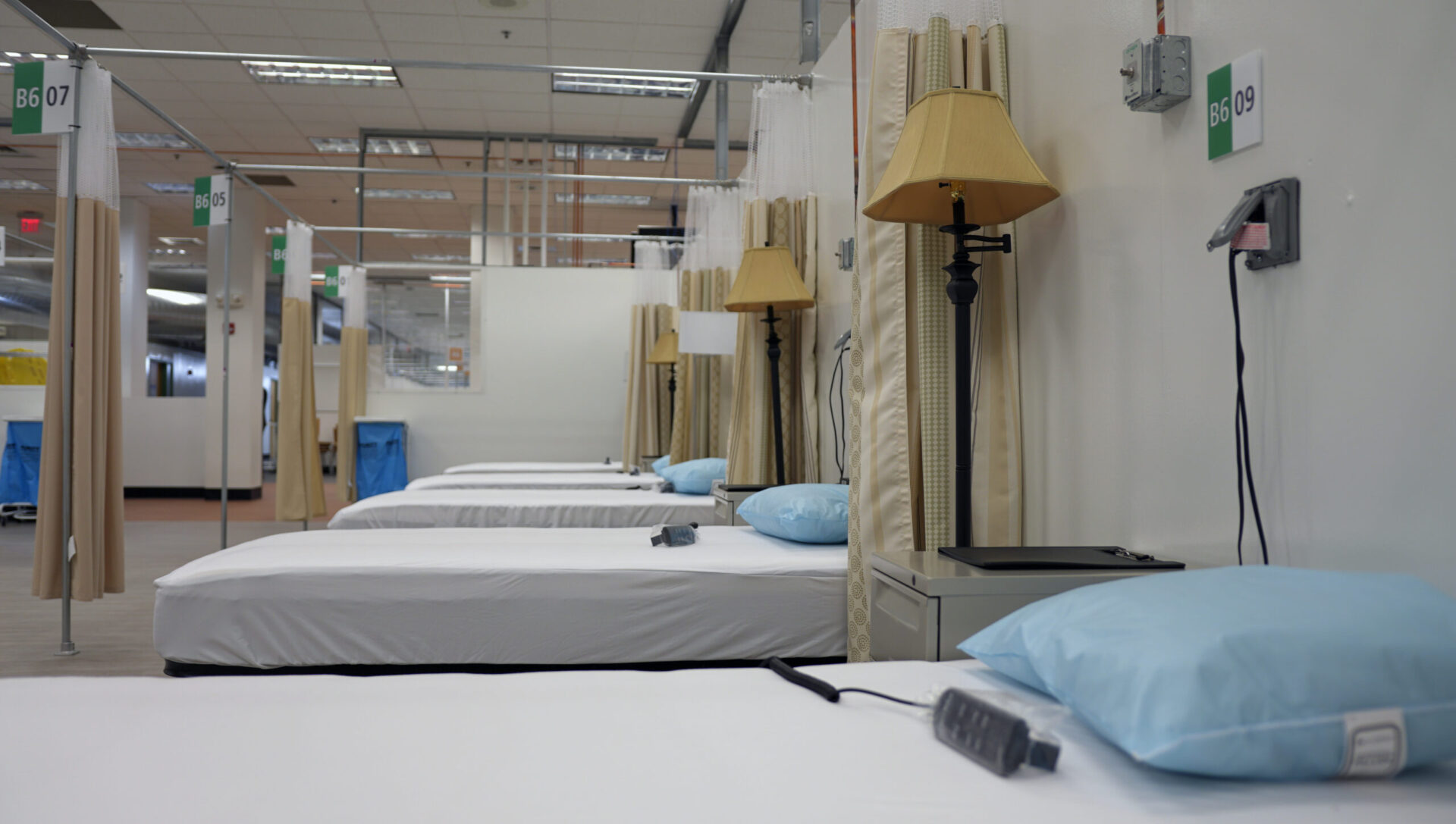 CRANSTON, RI — Kent Hospital's COVID-19 Field Hospital in Cranston, opened Nov. 30 as the Warwick facility filled up with a surge of pandemic patients, arranged some holiday cheer for their charges.
The field hospital provides care to patients who do not need hospital-level care but need to be monitored closely for a few more days. Some patients spent part of their holiday season recovering there, or at home in quarantine once discharged, and were in need of a little cheering up.
The pharmacy elves – Dick Oakley (Santa/pharmacist) and Cindy Santana (Elf/Pharmacy technician) visited to lift the spirits of everyone at the Field Hospital, handing out small gifts bags filled with get well/holiday cards, crossword puzzles, decks of playing cards, etc. all donated from the community.
Earlier this month, Care New England asked the public to consider sending holiday cards to patients and/or staff at the field hospital to lift their spirits during the pandemic.
CNE also asks the public for donations to the field hospital to ensure the best possible environment for patients during their healing process. If anyone is able to donate any of the items below, please email Jeremy Johnson at [email protected] to set up delivery.
– New or gently used books
– New crossword, word search, Sudoku books
– New or gently used phone chargers
– Tablets or iPad.