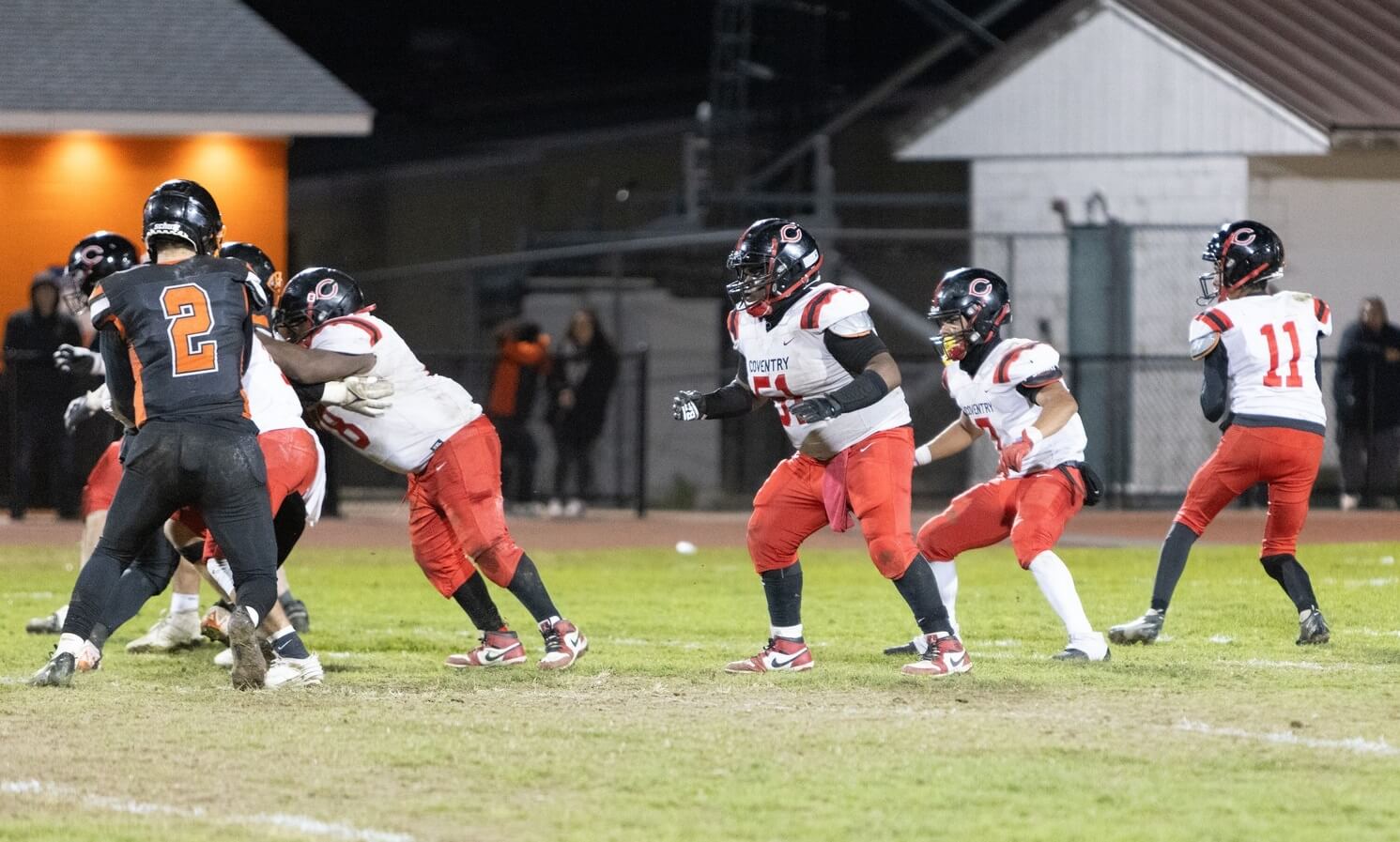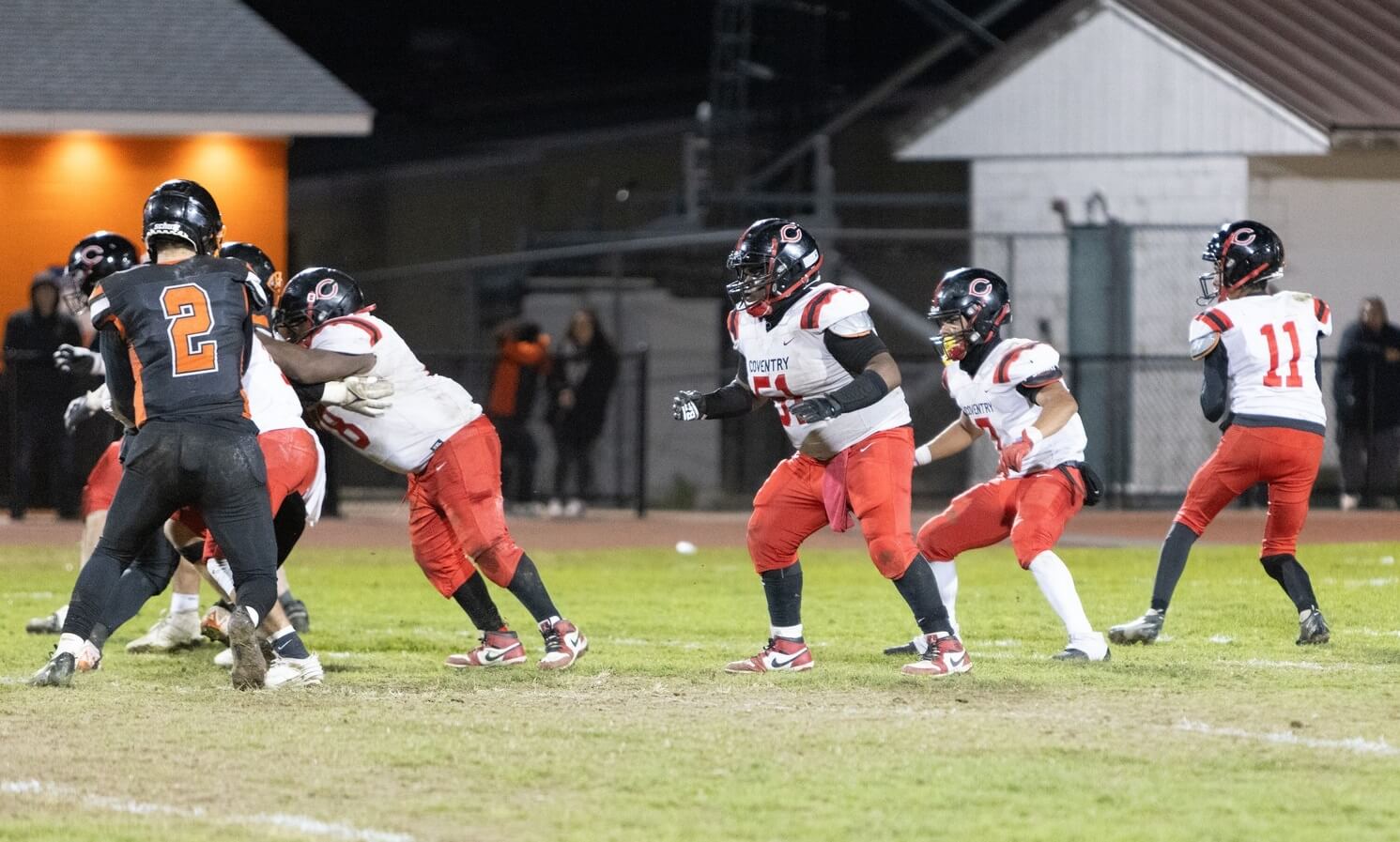 COVENTRY, RI  — The boys soccer team move on to the finals while the Oakers football squad are out of the playoffs after this week's action in Coventry varsity sports, as reported by the Rhode Island Interscholastic League.
Football:
Oakers fall to Wizards
Coventry dropped a 19-6 decision against West Warwick in the first round of the Division 3 playoffs on Nov. 3. Senior RB Zane Parenteau scored an early TD to put the Oakers on the board. Sophomore Wyatt Cardarelli made a catch at the Wizards goal line late in the first half but Coventry couldn't stop the clock in time to run another play. West Warwick scored on its first drive after the half to tie the score, and junior James Branch IV put the Wizards ahead for good with a 52-yard TD scamper. After a Coventry drive stalled in the fourth quarter, West Warwick senior RB Joshua Pedus broke through the line and nearly made a touchdown before being stopped at the Oakers one yard line. The Wizards converted the TD and added the PAT for the victory.
Boys soccer:
Coventry heads to title game in D-2 soccer
The Oakers advanced in the Division 2 soccer championship after winning in a shootout 5-4 over Cranston West on Nov. 7 at Johnston High School. Senior Aiden Wilkins and junior Brayden Thomas scored for Coventry in regulation, and senior Aiden Simao made 8 saves on 10 shots to finish the match in a 2-2 tie against the Falcons.
Next up: Coventry plays North Smithfield in the Division 2 finals on Nov. 12 at Rhode Island College. The Northmen blanked West Warwick 5-0 in the semifinals on on Nov. 7.
Want to contribute photos, video, or recaps of Coventry varsity sports? Contact Editor Joe Hutnak, and use "Coventry Varsity Sports" in your subject line.