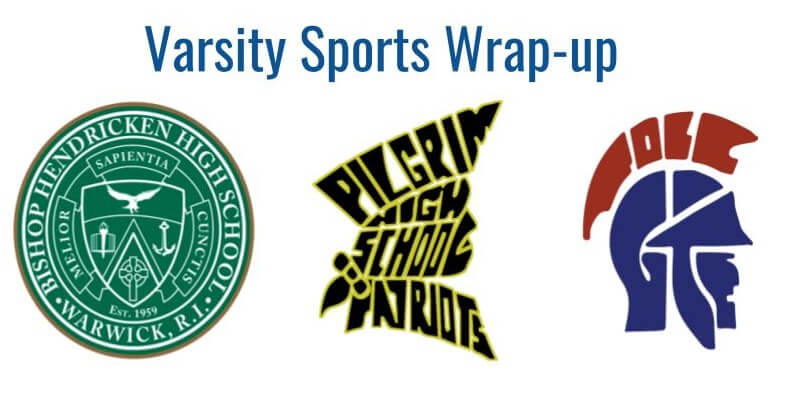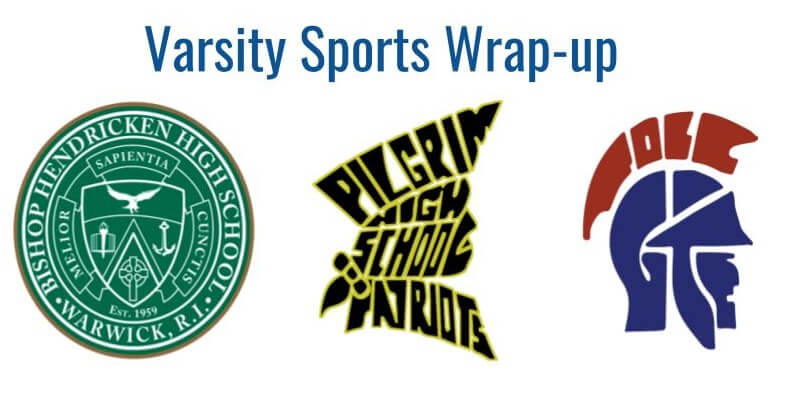 WARWICK, RI — Toll Gate's girls soccer squad is finals-bound, and Hendricken prepares for the football playoffs after this week's action in Warwick varsity sports, as reported by the Rhode Island Interscholastic League.
Football:
Pilgrim wins, Hawks prep for playoffs
Pilgrim defeated Cranston East 13-6 on Nov. 2, improving the Patriots' record to 5-4. Senior QB Chace Roberts went 8-18 for 122 yards and 1 TD and Senior Dylan Roberts ran back a pick-6 to seal the win. Senior Tristan Miller led the defense with 4 tackles and 10 assists. Toll Gate dropped a 7-0 decision to Mt. Hope on Nov. 2 with a Huskies TD in the second quarter marking the only score by either team. Senior WR/CB Landon Mahar snagged a bobbled pass for an interception to kill a Mt. Hope drive. Toll Gate drove into Huskie territory late in the game helped by a 17-yard reception by senior RB Mason Tanner on 3rd-and-8, but could not convert the drive into points. Hendricken was off this week.
Next up: Hendricken hosts Central in the Division 1 semifinal on Nov. 10. Toll Gate played Narragansett, and Pilgrim hosted Classical on Nov. 9. Scores from the games were not available on the RIIL website by deadline for this article. Pilgrim plays at Toll Gate in the annual Thanksgiving Day game on Nov. 23.
Boys soccer:
Second-round exits for Hawks, Titans
Hendricken and Toll Gate advanced to the semifinals in their respective divisional playoff tournaments, but were defeated in the second round. The Hawks defeated 10th seed Barrington 2-1 on Nov. 3, then fell to third-ranked North Kingstown 1-0 on Nov. 8. Junior Johnluca Frenzilli tallied the score for the Skippers, who face LaSalle Academy in the Division 1 finals on Nov. 12. Toll Gate lost 4-1 to Mt. Pleasant in the Division 4 semifinals on Nov. 6. Junior Denis Lopez scored twice, and senior Reymondo Alvarez made 10 saves for the Kilties, who play Woonsocket in the finals on Nov. 12.
Girls soccer:
Lady Titans reach finals, Pilgrim knocked out
Toll Gate secured a final round appearance in the Division 3 championship after defeating Classical 3-1 on Nov. 7. Seniors Kaitlyn Pale and Adeline Areson and freshman Madeline Godbout scored goals for the Lady Titans, and junior Alanna Pereira made 9 stops on 10 shots in net. Pilgrim held the top see going into the Division 1 playoffs, but ran into a determined Chariho team on the way to a 1-0 loss on Nov. 2. Junior Emily Brown scored the game-winner for the Chargers.
Next up: Toll Gate faces undefeated Westerly in the Division 3 finals on Nov. 11 at Rhode Island College.
Want to contribute photos, video, or recaps of Warwick varsity sports? Contact Editor Joe Hutnak, and use "Varsity Sports Wrap" in your subject line.