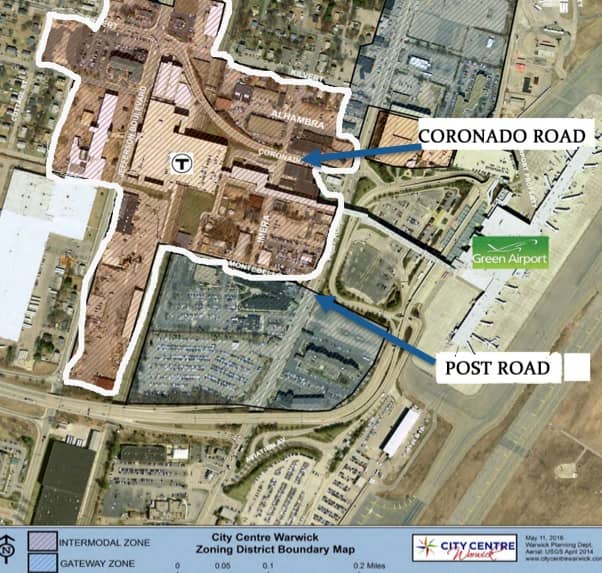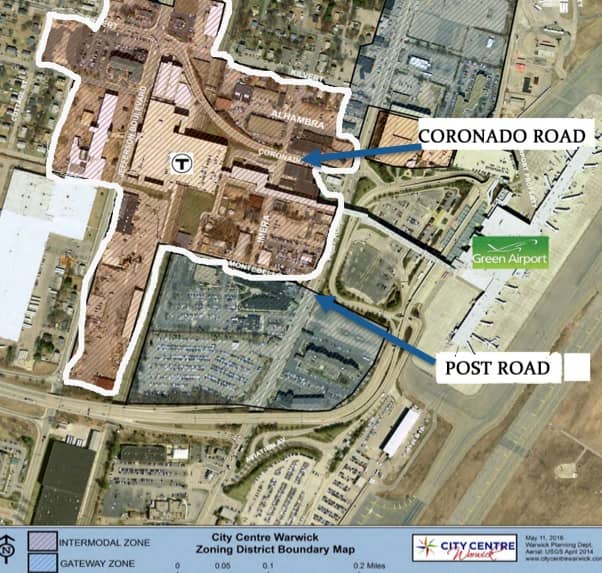 Editor's note: This story has been corrected to reflect the amendment of the historic district properties' eligibility for the pre-existing tax abatement.
WARWICK, RI — Warwick's City Centre Master Plan spells out a grand future for the 96 acres making up the Warwick Station Development District, and tax breaks for would-be developers within the Intermodal District located inside aimed at speeding that destiny along have been expanded to include historic districts with City Council's unanimous approval Oct. 17
With the amendments to the city's tax code, Sec. 74-147, to qualify for the tax break, a development must be entirely within the Intermodal District, or partially or entirely within an historic district; Be compliant with the City Centre Master Plan; Must cost no less than $5 million; Must begin within 12 months and finish within 36 months.
Developments within the historic district must also satisfy one of three other critera: Redevelopment of the existing structure within the district shall be be set forth as a goal of the city; the redevelopment involves the preservation of a significant contributing structure within the Warwick Historic District; or the project has secured tax credits under the Rebuild Rhode Island Tax Credit Programs.
The breaks begin in the sixth year of the development's taxable history, starting at 90 percent of assessed value and decrease 10 percent each year for the next 10 years, after which the development is taxed at its full assessed value. Applying to take part in the program costs developers a non-refundable $3,500 filing fee. The full text of the tax stabilization document is embedded below.
The Council also OK'd a limit on the Board of Public Safety's authority, proposed by Councilwoman Camille Vella-Wilkinson, relegate the board's influence to an advisory capacity, except in cases of construction or other exigent circumstances. The City Council will now rule on whether to follow the advice, after conducting a traffic study.
The body also voted to require the Warwick Sewer Authority to hire project managers for all current and future sewer projects. It passed 7-1, with Council President Donna Travis voting no.
PCO-30-16 Sub a Tax Stabilization for Intermodal – Historic Districts O-16-26 Signed by Rob Borkowski on Scribd