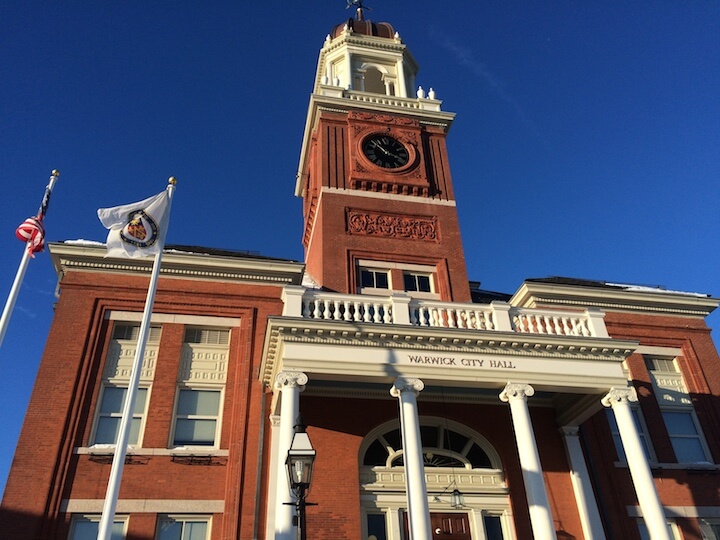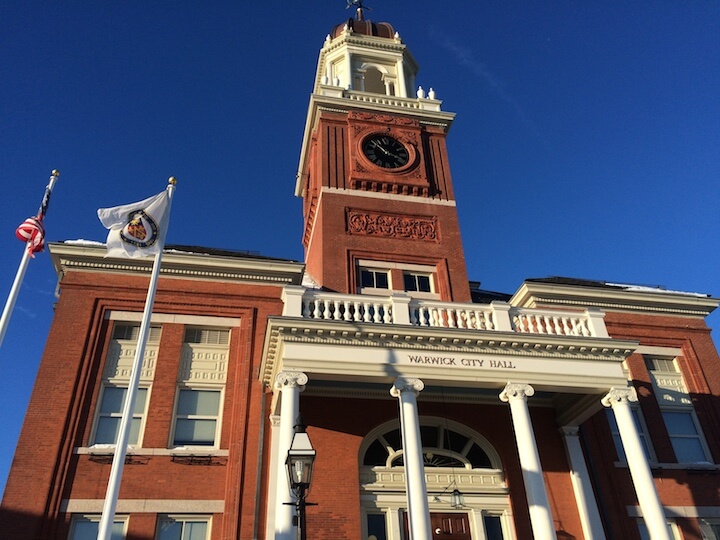 WARWICK, RI — The Warwick City Council held a public hearing Monday night on the Law Office of Joe Shekarchi's request for a zoning change at 2907 Post Road allowing an 8 unit, 24 multi-family development.
Joseph Brennan represented Shekarchi's office on the request to build with less than required land area, frontage, lot width, side-25 yard setbacks, and parking within fifteen feet  of a residential structure.
The law firm's client,  RWR Real Estate Investment Group, LLC, will demolish the existing building to make way for the eight units.
"Each individual unit will be a town house style on the first floor and on the second floor, with four units having two bedrooms, the other four units having three bedrooms," said Brennan. The plan received unanimous approval at the Planning Board for adherence to the master plan as well as to recommend favorable action on the request.
McAllster, who represents Ward 7, where the development is located, asked about the impact of traffic light on neighbors, particularly light from headlights, and if landscaping and fencing would shield residents. Brennan said yes.
Brennan responded to Councilman Ed Ladouceur's question about how much of the commercial space in the lot is being used. Brennan said it's only about 10 percent, currently. He noted, as McAllister pointed out earlier, that the pandemic and the move to remote work had decreased the need for commercial retail space.
"Those vacancies impact us one way or another in a very negative way, Ladouceur said.  "And the negativity of it is financially. So a proposal like this would almost always have my support."
Elizabeth Moreau, whose property neighbors the back of the lot, said she liked the idea of the fencing to block light. She asked for more information. Brennan said there will be fencing in the back and evergreen landscaping in that area. He offered to exchange email addresses with Moreau so he could answer in more detail. He added that there would be 19 parking spaces in the back.
The City Council approved the zoning change unanimously. Brennan said the next step would be pursuing engineering plans and state approvals, followed by a return to the Planning Board for its preliminary approval.
In  other news Monday night:
Sgt. at Arms Retired WPD K-9 officer Paul Wells was named Sgt. at Arms for the Warwick City Council. Council President Steve McAllister said Wells had agreed to shepherd speakers and guests during Council meetings. "So Paul will now be our point-person for all our guests…." presenters and helping to organize public hearings and public comment, McAllister said. "This is a volunteer position, so I want to thank Paul for agreeing to serve as a Sgt at Arms. He worked for the city for over 30 years as a police officer, now, he is continuing to serve the city in this role. McAllister said the Council is looking for additional volunteers to serve as Sgt. at Arms.  McAllister said anyone interesting in volunteering should contact their council representative. Local students will eventually be invited to volunteer as deputy Sgt. at Arms, he said.
Trash pickup McAllister noted the Council was poised to approve two trash pickup trucks, used 2020 and 2021 Mack Side Loading Trucks from  Premier Truck Sales & Rental, 7700 Wall St., Cleveland, OH, at $579,200, on the consent agenda.
Solar canopies Martha Cushiani spoke during public comment about an idea, envisioned by her husband, to use solar canopies over parking areas in the city. The canopies could shade cars while generating electricity, she said, and would ideally work with existing trees. Trees, she said, remove carbon dioxide from the atmosphere as they grow. "So trees should always be a partner with our solar. And right now, that's not happening. Huge swaths of trees are being cut down. The wood is being used as firewood, throwing all that carbon back into the air. So, keeping solar out of the woods is critical."
Firefighter sick pay Rob Cote criticized the City Council for not acting on the Marcum LLP of Providence Aug. 18 report on WFD firefighter sick time pay revealing overpayments of $386,000 between 2013 and 2018 and recommending restitution. "This was a criminal action that was engaged upon by the Warwick Fire Department. And for any member on this council not to seek restitution is a criminal offense," Cote said. "And rest assured, I will be pushing that forward. Evidently you guys haven't figured out that I don't go away and I'm really good at research."