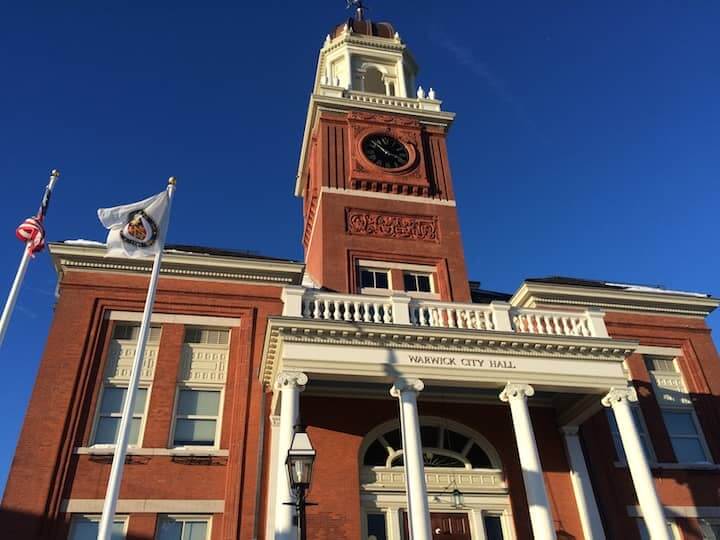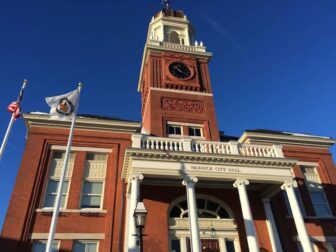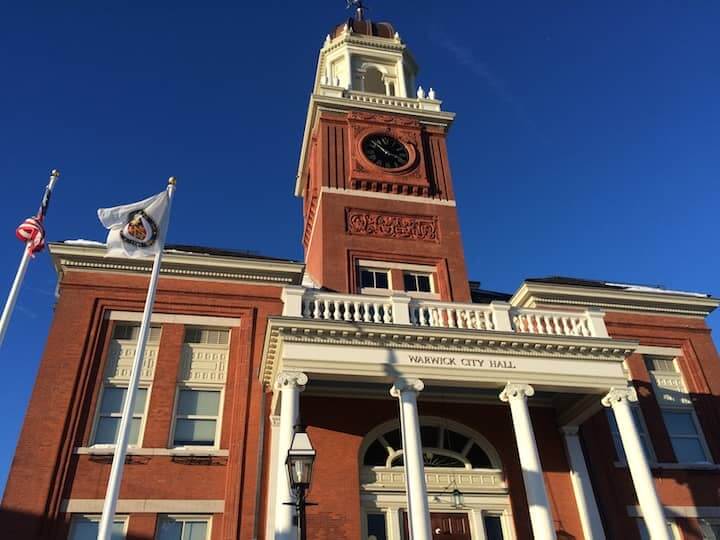 WARWICK, RI — About two years ago, RI's General Assembly codified firefighter paid leave to count toward overtime, typically a negotiated benefit, which the City Council's intergovernmental committee passed up two opportunities to redress Monday.
In each case, the committee vote supported Councilman Anthony Sinapi's motions for unfavorable action on resolutions. First, Councilman Jeremy Rix's resolution asking the General Assembly to strike the sentence "For the  purposes of this section, 'hours worked' shall include paid leave." from § 28-12-4.1(c).  Next, the committee supported Sinapi's unfavorable action motion against Councilman Vinny Gebhardt's motion asking the General Assembly to study the impact of that language.
"If somebody wants this changed, go to the State House and move for it to be changed. And move for it to be changed in the proper way, rather than telling all these bodies, unions and cities, that their contract's  no longer is valid from the perspective of this law," said Sinapi.
"People negotiated their contracts with the knowledge that this law was in place, and didn't otherwise seek compensation based on that, which is how you negotiate a contract. It's not fair to either side, to change that after the fact, especially unilaterally," Sinapi added.
The language added to state law caused a stir in the spring of this year when reported in local media, Gebhardt noted.
"What I was looking to achieve was to ask the General Assembly to review what the impacts were." Striking the sentence didn't necessarily seem prudent, he said,  without knowing what the full impact of that would be.
For Rix, the obvious effect of setting into state law a benefit to municipal firefighters typically negotiated into contracts between unions and local governments, compounded by its exclusive benefit to firefighters and no other bargaining group, were sufficient  to warrant his suggested change.
"What I do think is that that should be something that the unions and the city bargain for," Rix said, "It's specifically overstepping as to one specific group, which makes very little sense, that one specific group would receive greater benefits under state law than other municipal groups that are equally well positioned to bargain for such benefits."
Firefighter Joe D'Antonio, read comments about the language in the law on behalf of WFD Union President Michael Carreiro.
"This bill in question, which again, was passed over two years ago, essentially codifies what many firefighter collective bargaining agreements have provided for years. If a firefighter works outside his or her normal schedule, they are paid overtime. If you have a Monday through Friday job, and you're forced to come in Saturday and work, many of you would expect to get overtime to do so."
The statement did not address Rix's objection that the matter had been taken out of the hands of the union and local government. It also did not address why the firefighters were exclusively protected in the law.
"It's become a public relations problem for the fire department because people are only going to think that something nefarious is going on," said Rick Cascella during public comment on the resolutions. Cascella asked the Council members serving in 2019 why they weren't watching to prevent the language from being enacted at the time. He criticized state representatives' lack of foresight in recognizing the problem, but also council members' missing the chance to stop it.
"Three of the most powerful people in state of Rhode Island: Joseph Shekarchi, Michael McCaffery, and Joe McNamara. They all hold high positions in the legislature. They all have influence, and if any one of them was asked to do something about it,  we wouldn't be coming to you. We'd be going to them."
Rob Cote commented that RI firefighters were in no need of protection, given their already exclusive overtime perks, unique among firefighters throughout the country. Rhode Island, he pointed out, is the only state in the U.S. that counts firefighter overtime starting at over 42 hours
"Every state in the country counts firefighter overtime after 53 hours. That has been upheld by the United States Fair Labor Standard Act which has be challenged in court numerous times by numerous states and has been upheld. And the reason it has been upheld is because the calculation of overtime includes sleep time."
In Warwick, he said, firefighter overtime, some of it attributed to hours not worked due to the negotiated overtime rule, [which state law will now prohibit the city from changing during the next contract], cost the city $800,000 last year.